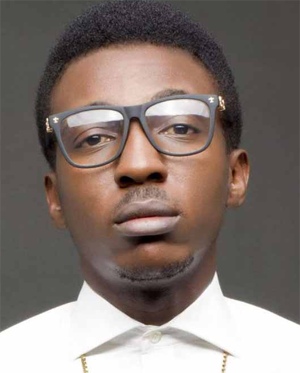 Frank Edwards
Africa's pioneer composite e-commerce outfit, Yudala, has signed on multiple award-winning contemporary gospel artiste, Frank Edwards as its brand Ambassador.
This announcement was contained in an official release made available by the company. This came on the heels of the just-concluded Yudala Zero Gravity Rock Gospel Concert which was held at the Federal Palace Hotel, Lagos, in November, on Sunday.
At the concert, the company revealed that it will be signing on a brand ambassador from one of the ten major artistes featured at the concert.
According to the statement released after the signing of agreement, the talented gospel artist is considered for being a renowned, talented singer-songwriter, worship leader, musician, producer and sound engineer.
The agreement also shows that the gospel artiste is expected to prominently represent the Yudala brand and feature heavily in the company's marketing campaigns and consumer-focused strategies.
In addition, he is expected to play a more significant role in Yudala's future events, specifically the Rock Gospel Concerts which formed a major part of Yudala Zero Gravity Mega Music Concerts.
In response to the concert signing ceremony at Yudala Headquarters in Lagos, Edwards in short remarks, revealed his excitement at being selected to represent the Yudala brand, which he tagged as one of the most visible brands in the country today.
"I am delighted to be here today and on being signed on as a brand ambassador for Yudala. It is a privilege to be associated with a top brand such as Yudala which is one of the most visible and credible companies in Nigeria and Africa at the moment."
"Yudala is doing something unprecedented as one of the few companies supporting the gospel in Nigeria today through the Yudala Zero Gravity Rock Gospel Concerts which this year alone, is being hosted in Abuja, Enugu and Lagos."
"I am honoured to represent the Yudala brand and working together with the amazing and young team I have seen here, which is led by a 24-year old entrepreneur, we will certainly achieve much more together," said Edward.
Also speaking at the session, Founder/Vice President of the company, Prince Nnamdi Ekeh, noted that the choice of Frank Edwards was an easy one, especially considering his youth-centric nature, the many charity works he is involved in and most importantly, the fact that the artiste's persona resonate with Yudala's brand values.
However, the Enugu-born Frank Ugochukwu Edwards is the founder and owner of the record label Rocktown Records, which is home to recording artists such as Edwards himself, Gil, Divine, King BAS, Enkay and David, among others.
The hugely popular recording artiste and multi-instrumentalist has six albums and many hit singles to his name. He released his debut album –The Definition – in 2008. Angels on the Runway,his second album was released in 2010 and another, Unlimited, in 2011. This was followed by Tag jam which was released in November 2011. He is currently known as Nigeria's Hottest Gospel rock artiste. Besides being an artiste with many songs in all musical genre, he is also widely acknowledged as a genius producer and master mixer.