By Sola Ogundipe
THE Ministers responsible for human, animal, wildlife and environmental health in West African countries have called on the governments of all nations within the sub-region to adopt and/or implement a regional One Health framework and other initiatives for improving health security.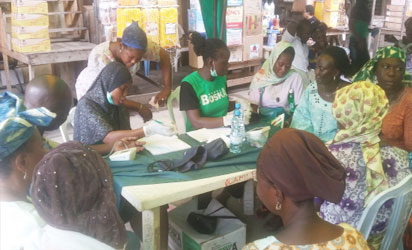 Making the call in Dakar, Senegal at the end of the One Health Ministerial meeting to address zoonotic diseases and other related public health threats, the participants urged governments of  West African countries to support the institutionalisation of the One Health approach at all levels through a dedicated budgetary provision, while putting in place, robust national mechanisms for intersectoral  coordination and partnership to facilitate the implementation of the existing global and regional initiatives.
"This would lead to better harmonisation and sharing of information among animal, human and environmental health sectors in accordance with the require One Health approach," they noted in a communique.
The participants resolved to, amongst others,  commit their governments to enhance border collaboration and information sharing among countries; participate in subregional hazard and risk assessment and identification of common priority diseases and their drivers for both human and animal health sectors by conducting national risk assessments, and enhance collaboration between projection, early warning and surveillance networks for human health, animal health and food safety, as well as environmental monitoring.
"We call upon our regional institutions and partners to jointly advocate and conduct domestic and external resourse mobilisation for the implementation of the Regional and National Frameworks for One Health, while providing technical support to member States in implementing the Regional Startegic Framework for One Health," they stated.
They called for joint mobilisation of resources for the operationalisation of the ECOWAS Regional centre for Disease Surveillance and Control, RCDSC, and the ECOWAS Regional Animal health centre, RAHC.
The One Health approach is an initiative of ECOWAS that is funded by the World Health Organisation as an intergral approach to the control and prevention of diseases.
It takes into account the inextricable link between human and animal health and their environment.
About 200  policymakers, public health experts and advocates from West Africa and around the world gathered at the meeting to discuss the prevention, detection and preparedness for and response to emerging infectious disease outbreaks using the One Health approach.
Subscribe for latest Videos