By Franklin Alli
The Minister of Industry, Trade and Investment says the proposed six Special Economic Zones (SEZs) project being undertaken by the Federal Government has attracted $ 1billion funding supports from foreign development partners.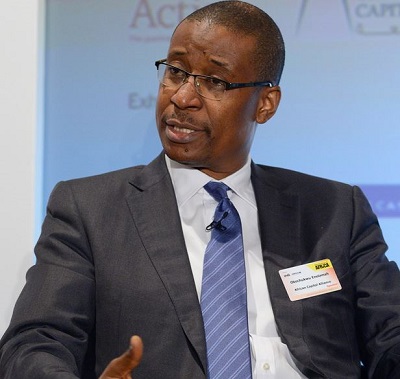 Dr. Okechukwu Enelamah, who disclosed this in Abuja while giving a status report on the implementation of the ministry's objectives, said the project when developed will solve infrastructure disadvantages faced by local manufacturers.
The Minister said that apart from the funding secured in the Budget for SEZs, other financial partners such as Afreximbank and EXIM bank of China have supported the project with $1 billion.
Enelamah said the Ministry is currently running a feasibility study for the development of the SEZ and securing funding in the Nigerian budget for the first development phase to be launched in 2017. He added that the ministry is also working in partnership with the Bank of Industry (BoI) and other relevant government departments to support MSME's through funding.
"Specific initiatives currently underway include: The GEM (Growth and Employment) initiative in collaboration with the World Bank. More specifically, The GEM initiative has identified 23 IDAs (Industrial Cluster Areas) to support MSMEs with capacity development and launch the 'BIG platform' funding initiative to provide funding and training for MSMEs," he said.
Enelamah further added that the Ministry is updating Nigeria's trade policy priorities by working to correct imbalances in the country's trade relationships and reversing negotiating failures.
"One of those items it is examining at the moment is the Economic Community of West Africa States (ECOWAS) CET. CET is   a regional tariff structure for West Africa on the basis of which products are imported within the region. It came into effect in 2015 with a transitional period of implementation to 2020. The challenge for the Nigerian economy is that manufacturers and industrialists have taken a strong position that the negotiation that resulted in the CET did not take into account the sensititives of the Nigerian industrial and manufacturing sector.
"The pre-existing sensitivities have now been compounded with the onset of the recession and other vulnerabilities. Stakeholders have taken the position that the Nigerian economy would be damaged if the CET is implemented in 2020 and that the situation would be compounded if Nigeria signs the Economic Partnership Agreement (EPA) with the European Union," he said.