By Henry Umoru
ABUJA—MINISTER of Federal Capital Territory Administration, FCTA, Malam Muhammad Musa Bello, said weekend his ministry has concluded arrangements to engage 10,000 unemployed youths in the territory.
The Minister also reiterated the commitment of FCTA to continue to improve the living standards of residents of the territory by creating jobs and providing the desired enabling environment.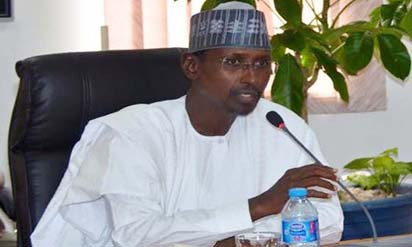 Speaking at the closing ceremony of the Entrepreneurship and Skills Development Programme organized by the FCTA in conjunction with Sir Ahmadu Bello Memorial Foundation, Bello said in view of the present national economic realities, the importance of the programme could not be overemphasized, noting that it would create the next generation of business leaders.
He said this could only be achieved by empowering the citizens with relevant vocational skills to gain technical know how to operate their businesses and entrepreneurial skills.
He said: "This training programme focuses on providing the youths of the FCT with skills that would enable them succeed in whatever business venture they intend to start.
"As an administration, our target is to create 10,000 jobs by 2020. In creating these jobs, we will support our people to generate wealth; thereby reducing the high rate of unemployment and minimizing the level of poverty in the territory."