By LAWANI MIKAIRU
Overland Airways decision to return to Asaba mid-November 2016 to re-energize economic activities in Delta and surrounding States has been widely applauded by South South zone economy stakeholders.
Recall that Overland  performed the first-ever flight to Asaba Airport, the Delta State capital, to prove the viability of air transport in hinterland and secondary airport environments especially in Delta State. Overland Airways began Asaba-Abuja flights in November and will start Asaba-Lagos flights first week in December 2016 to the admiration of Delta residents.
According to the stakeholders, Overland Airways is at the heart of the future development of Delta State and would link the development drive in the State to several economies within Nigeria and hopefully West Africa as the airline works out strategic partnerships with customers, and especially the government and people of Delta State.
Overland Airways has become a community airline where different people of diverse and related backgrounds meet regularly and most of all look forward to seeing one another as they go about their businesses. This is more so as Delta State under the leadership of Senator Ifeanyi Okowa, the Governor of the State, who has started a  revolutionary agrarian economy, youth empowerment, maintenance and sustainability of infrastructure, and strengthening of the tourism and cultural diversity of Delta State.
Delta State celebrated 25 years of its existence in August 2016  and is striving to set itself apart, drawing on its huge economic potentials. But the Governor and Deltans have a number of hurdles to clear to achieve this. The vital support of air transport becomes a crucial catalyst in achieving the diversification of Delta State's potent economy and supporting the movement of tourists and indigenes whose activities would preserve the splendid culture, traditions and social wellbeing of Delta State.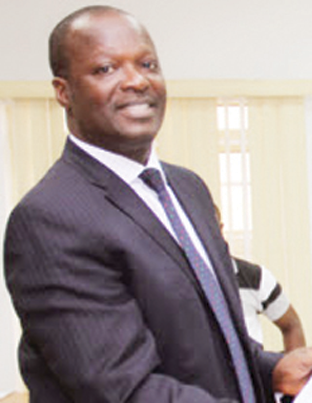 Delta State boasts of two airports, one built by the State government in Asaba and another private airport in Osubi, Warri, strategically serving the economic nerve-centres of Delta State. These airports are a central part of Delta State's multi-modal transportation value-chain which offers the State a superior advantage especially in the region.
Launched by the Delta State government in 2011, the Asaba Airport is now being re-positioned with improved facilities to effectively serve international travelers and business people, while the Osubi Airport provides strategic support to oil and related activities.
The current trend of Delta State's economy calls for reliable, efficient, comfortable and people-oriented and well-managed airline to fast-track the economy at the heart of the Niger Delta that inspires other economies in the region and the country. Overland Airways fits the picture and as the airline marks its 15 years of customer-oriented operation in Nigeria in 2017.
The culture of service excellence painstakingly developed over the years makes Overland Airways the most consistent, longest-serving airline providing uninterrupted service in Nigeria over the past years.
While Overland Airways provides Delta State and its environs an excellent means of movement for business and leisure, the airline empowers Delta residents and citizens with a reliable means of transforming 'the Big Heart' State.
According to the Commissioner for Information, Patrick Ukah, " the State is driving its renewed development through its SMART agenda which covers key aspects of the economy. Overland is very welcome to Delta State to join hands with the government and good people of the State to uplift the State."
Many Nigerians today welcome an airline that is professionally structured, economically sound and shielded from risk of collapse under huge debt overhang, and essentially safe and secure. And they are beginning to realize that these attributes have been indeed the hallmarks of Overland Airways for many years. In this regard, operational reasons and the needs of the community have been utmost in Overland Airways decision to adjust their services or go into new services.
And the case of Asaba is not different. Now the time has come for Overland Airways to turn around the economy of Delta State and make a difference in the economic and social lives of citizens, residents and neighbouring communities like Onitsha , etc.
Overland Airways is one of the most economically stable and viable airlines in Africa today.  It has operated steadily with uninterrupted flights over these past  years with good safety and operational performance, which is why Overland Airways' model and achievement are celebrated anywhere in the world. Overland Airways has kept itself growing organically and now standing out as Nigeria's most consistent, longest-serving and most economically viable airline.
You might find it amazing that due to its quiet evolution through the last 15 years of opening up of remote routes and economies, Overland Airways essentially and painstakingly tailor their operations and management strategy in a way as to be prudent, professional and target-driven. This is a difficult achievement among African airlines that are faced daily by many challenges in our operating environment.
It can indeed be verified, Overland Airways belongs to the cadre of exceptionally well-managed airlines in the world. This is Overland Airways commitment and source of strength.
Though the turboprop aircraft are in themselves remarkably suited for short-distance flights in terms of their technological configuration, the excellence of Overland Airways in bringing out the best in these regional aircraft is most admirable.
With Overland Airways operational excellence with the turboprop aircraft, Nigerians have come to love flying with Overland Airways. These are globally renowned for their supreme economics and safety performance on regional and short routes. The ATRs are called 'rugged', and one analyst describes the universality and versatility of the ART's, saying: "If it's one aircraft that most airfields know, it's the ATR 72/42."
Overland Airways, Nigeria's leading commuter airline, and a frontline provider of charter services in West and Central Africa, has successfully undergone the International Air Transport Association (IATA) Operational Safety Audit popularly called IOSA. Overland Airways is now listed on the IOSA Registry alongside major global airlines who have been recognized for their high standard of safety performance.
Overland Airways achieved this certification having kept up a remarkable safety standard over the past 15 years of its operation. The IOSA registration is therefore a mark of further endorsement of Overland Airways high safety performance over these years.
Capt. Edward Boyo, CEO of Overland Airways, says the IOSA audit is "a pronouncement of the outstanding safety culture at Overland Airways and protection of our investments."
"The IOSA audit further endorses Overland Airways as a world-class airline and creates increased accessibility to partnerships with global and regional airlines. It also further motivates Overland Airways to deliver excellent operational, economic and all-round service standards and efficiencies.