By Soni Daniel, Northern Region Editor
After spending nearly a month in detention over alleged criminal breaches while in office, former Federal Capital Territory Administration Minister, Bala Mohammed, has pleaded with the Economic and Financial Crimes Commission to free him.
EFCC, which clamped Mohammed into detention since last month, is trying to extract critical information from him of how he executed the controversial Land Swap deal in which the FCT is said to have lost about N1 trillion and many other projects now under probe.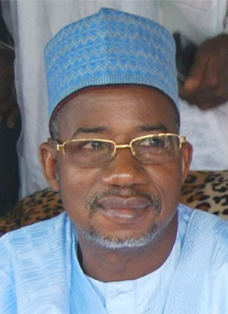 But unwilling to stay further in EFCC custody, Mohammed on Monday approached an Abuja High Court to enforce his fundamental rights, asking to be let off the commission's hook.
The court however fixed November 24 for hearing in a motion on notice filed by Mohammed, against the Economic and Financial Crimes Commission, EFCC, for alleged violation of his fundamental right.
Mr. Mohammed, former minister under ex-president Goodluck Jonathan, had been in the custody of the EFCC since October 25 following petitions against him.
The former minister, through his counsel, Chris Uche, brought a motion of violation of fundamental human right against EFCC for detaining him for four weeks.
He also sought the order of the court for EFCC to release him on bail and also to award N100 million damages against EFCC.
At the resumed hearing before Justice Hussein Baba-Yusuf, Mr. Uche told the court that his client had been in custody of the EFCC for four weeks now.
Mr. Uche then prayed the court to attend to the matter urgently, noting that motion for the enforcement of his client's fundamental right was filed on November 16.
The prosecuting counsel, Rimamsomte Ezekiel, informed the court that the applicant was in the custody of the EFCC following an order of an FCT high court on November 9
He said the order would expire on November 23 and that the applicant was detained because he was jeopardising investigation.
Mr. Ezekiel said that the applicant was being investigated on many petitions against him on several financial and fictitious contracts he signed while in office.
After hearing the submissions from the counsel, Mr. Baba-Yusuf adjourned until November 24 to hear the motion, if the applicant is not released on bail before the