The Nigerian Union of Pensioners (NUP), Jigawa chapter, has commended Gov. Muhammad Badaru for the prompt payment of their entitlements.
The State NUP Chairman, Alhaji Abdullahi Garba, speaking on Monday in Dutse said that members of the union have been receiving their dues monthly.
Garba said they were paid their pension on or before 15th of every month and commended the governor for the gesture.
He explained that the government's decision was to ensure that the payment of pensioners' money did not collide with the time civil servants in the state were receiving their salaries.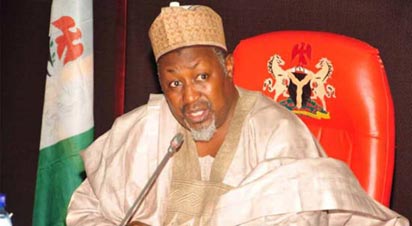 "Ordinarily, pensioners are weak people and government in its own wisdom decided to make the payment before month end.
"I am speaking on behalf of my members because we are all very happy with the way our pensions are paid promptly and regularly,'' he added.
Garba stated that gratuities were also paid to both state and local government workers that left the service without delay.
According to him, the state has an organised contributory pension which process workers benefits and settle them in good time.
The chairman said that the pensioners would continue to appreciate Badaru for not tampering with pension funds in spite of the prevailing economic challenges facing the states and federal governments.