An eye-witness to the kidnap of Mr Bagudu Hirse, has said that the abduction of the former foreign affairs minister in Kaduna on Sunday, was "like a scene in a horror movie".
The eye-witness, Mr Samuel Pukat, an Abuja-based business man, said in Jos on Monday, that he was with Hirse when the gunmen pounced on him.
"We were in Kaduna and decided to pay a condolence visit to Alhaji Mamman Daura over the death of the former Sultan of Sokoto, Alhaji Ibrahim Dasuki.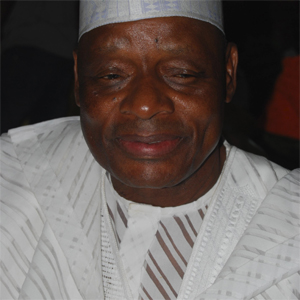 "Mamman's wife is from the late Dasuki's family, so we decided to show our concern, and arrived Daura's house around 9.00 a.m."
He said that they were first told that Daura had traveled and had made to leave after signing the condolence register.
"But just as we were moving to the car, a younger brother to Mamman came out and told us to wait for him (Mamman) to come.
"About the same time, two vehicles, on fast speed, drove into the compound and some gunmen in masks jumped out and headed directly to Hirse.
"My feeling is that they mistook him (Hirse) for Mamman because both seem to have the same stature and wear their caps the same way," he said.
The eye-witness said that the men, after instilling fear in everyone in sight, grabbed Hirse by his big gown and dragged him to one of the cars, pushed him in, and drove off in high speed.
" Everyone was terrified; we were all fear-stricken and by the time we recovered, Hirse was gone and we were left dumbfounded," he said.
He said that the Chief of Staff to President Muhammadu Buhari, Alhaji Abba Kyari, later emerged and quickly called for more security cover around the house.
Pukat also confirmed that the abductors had reached out to Hirse's family members.
"The first reached me; it was Hirse's voice that was on the line before the abductors took over," he said.
Pukat, however, refused to give detaills of the discussions with the abductors.
He said that the family had embarked on prayers for the safe and quick release of the former minister.