Gov. Simon Lalong of Plateau has said that security agencies in Plateau and Kaduna States have been mobilised to ensure the release of the kidnapped Amb. Bagudu Hirse, former Minister of State for Foreign Affairs.
This is contained in a statement signed by Mr Dan Manjang, the Special Adviser to the Governor on Media and Publicity, on Monday in Jos.
Hirse was kidnapped on Sunday in Kaduna State.
"The security agencies both in Plateau and Kaduna states have been jointly mobilised to unravel the circumstances leading to his abduction and to effect his unconditional release.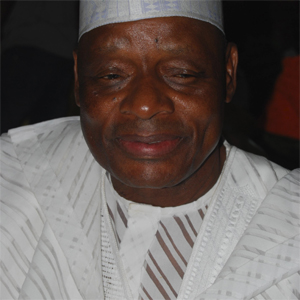 " This evil act, to say the least, is most condemnable," the governor said.
The governor expressed worry that "this act of kidnapping which was unknown to this part of the country is becoming one too many".
He said that government would not take it kindly with criminals who took the law into their hands.
Lalong said that the full weight of the law would be visited on hoodlums in the state when caught.
He expressed his sympathy to the family of the ambassador, adding that he was saddened by the incident.
NAN recalls that Sheik Abdullazeez Yusuf, a 90-year-old Islamic cleric based in Plateau was also kidnapped in Kaduna a few days ago in a similar manner.
Yusuf was, however, released to his family by his abductors on Friday without any information as to whether the N60 million ransom demanded by the kidnappers was paid .