RECENTLY, Lagos State Governor, Mr. Akinwunmi Ambode, commended Nigerian Breweries Plc for working with governments at both federal and states level to improve the economic prosperity of the nation.
Ambode who was on a courtesy visit to the company, congratulated the company on its 70th  anniversary of doing business in Nigeria.
"In the last fifty years, you have contributed to the growth and development of Lagos State. We are happy you have been part of the success story of this state", he said.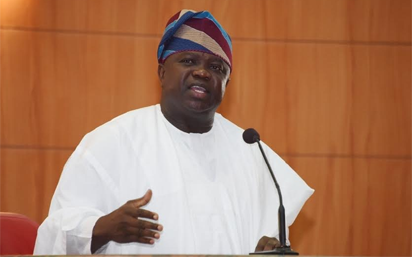 Specifically, he highlighted the company's contribution towards job creation through direct and indirect employment, its corporate social responsibility in the areas of education,  health and security, entertainment; youth empowerment and talent development, arts, etc.
The governor pledged continuous co-operation and partnership between the state and the company, saying: "We are part of this partnership and we shall do all to support it."
In his welcome address, the Chairman of Nigerian Breweries Plc., Chief Kola Jamodu, said that Lagos State occupies a special place in the heart of the company's commitment to "Winning with Nigeria."
The chairman assured that the company would continue to join hands with the governor in the march to make Lagos the cynosure of all eyes.
During the visit, the Technical Director, Nigerian Breweries Plc., Mr. Henk Wymenga, highlighted the company's socio-economic impact which includes job creation, prompt and full compliance in payment of taxes which run into several billions of Naira, local sourcing of raw materials including the company's sorghum and cassava value chain as well as its long term sustainability agenda, "Brewing a Better World."