By Gabriel Enogholase
BENIN—GOVERNOR Godwin Obaseki of Edo State, yesterday said the state government would partner the private sector in its bid to create 200,000 jobs for youths in the state especially in the agricultural sector of the economy.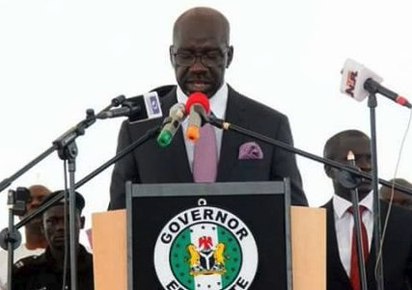 The governor, who spoke in Benin while commissioning the N4.8 billion Spirits Production Line at the Benin Brewery of Guinness Nigeria Plc, said the state government would make land available to youths in the production of cassava to meet the raw materials need of the plant.
According to him, the current economic recession in the country had created an opportunity for companies with initiatives to excel and recalled with pride how the company, decades ago, spent 30 million pounds for the expansion of the Benin plant.
He said: "Benin is home to Guinness and for us, you are our partners and we will take our partnership seriously. I am very happy to be associated with Guinness and excited that one of my corporate functions as a governor is to commission the Spirit Production Line of the factory."
Earlier, Chairman, Board of Directors, Guinness Nigeria Plc, Mr. Babatunde Savage, disclosed that the company had a long history in Nigeria and in Benin since it built its brewery in 1974.
He said: "Today, we add to that strong heritage with the commissioning of our spirits production line in Nigeria, a first for Guinness Nigeria. With this line, we are now able to produce previously imported spirits locally. What this means is that we are able to offer a wider variety of products to our consumers at a more affordable price point.  You will recall that on January 1, 2016, we also took over the distribution right of Diageo's International Premium Spirits (IPS) brands in Nigeria. Now, with this addition of locally manufactured spirits to our portfolio, we are the first and only truly Total Beverage Alcohol, TBA, company in Nigeria.
"These developments in our business testify to our long term commitment to Nigeria and our continuing evolution as a truly Nigerian company, listed on the Nigerian Stock Exchange and co-owned by over 70,000 Nigerians. As a responsible corporate citizen, Guinness Nigeria is interested in more than running a profitable business, we are also enriching our communities with investments in the areas of provision of water, health facilities and education scholarships, to mention a few."