By Henry Umoru
ABUJA—Special Adviser to the President on Social Protection Plan, Mrs. Maryam Uwais, told the National Assembly's Joint Committee on Appropriation yesterday that about N1 billion had been spent so far from the N500 billion voted as social Interventions as contained in the 2016 Budget.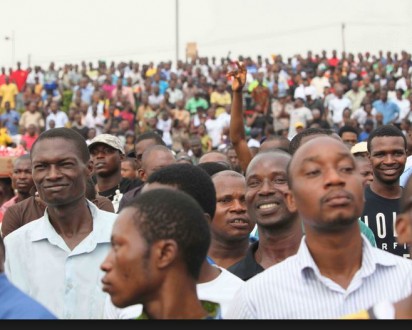 She also said N25 billion had been released as at last month for the programme, saying it was still expecting N40 billion this month.
Uwais spoke as Minister of Labour and Employment, Dr. Chris Ngige, vowed that the Federal Government would, in its drive to recruit 200,000 graduates into teaching, agriculture and healthcare services, will capture 50 percent of Nigerians in its social security net.
Uwais told the joint committee, led by Senator Danjuma Goje: "We did not get the release for the intervention programme on time, even the amount given to us, we won't be able to spend it before the end of the year."
The meeting was to get inputs from ministers and other government officials on President Muhammadu Buhari's letter which requested for virement of funds.
The committees in its first public hearing interacted with MDA's on the disbursement of the 2016 Budget and why the demand for additional funds.
Meanwhile, the committee frowned on the disbursement of only N1 billion out of the N500 billion social intervention funds.
It would be recalled that the Social Intervention fund was    set aside to cater for school feeding, N5,000 monthly stipend for the unemployed and market women, among others.
Mariam Uwais said: "We are asking them to set up state operating units in every state and those units have been set up so far in the 11 states and we have commenced with that and all of these this month and N30,000 would be paid to the 200,000 beneficiaries across the federation, but the information would be released today."