The Archbishop of Abuja Diocese, John Cardinal Onaiyekan, on Monday in Abuja advised Muslims and Christian clerics against preaching poisonous doctrine that promoted extremism and religious intolerance in the country.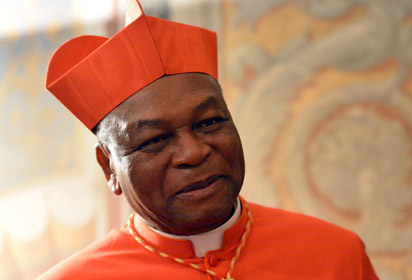 Onaiyekan gave the advice while briefing newsmen ahead of a three-day conference on the role of religious leaders in deepening inter-faith dialogue in Africa.
He stressed the need for regular monitoring of activities of Imams and Pastors, who preached to their followers with a view to guiding against brainwashing the people.
The cleric said the role of religious leaders in promoting inter-faith harmony could not be over-emphasised, adding that they did a lot in promoting and restoring peace during civil wars in Liberia and Sierra Leone.
"Let me use this medium to call on those Imams and Pastors who preach to the people in the Mosque and Churches to avoid preaching poisonous doctrine.
"They should promote peace and religious tolerance instead. "
Onaiyekan, who advocated enhanced partnership between government and religious communities to ensure sustainable peace and tranquillity, however, warned against neglect of religious leaders.
He said that the conference was designed to find ways to address rate of poverty, wars and general instability in Africa.
According to him, over 400 participants from Africa and beyond are expected to attend the conference scheduled for Tuesday through Thursday.
On his part, the Sultan of Sokoto, Alhaji Sa'ad Abubakar III, commended the Federal Government for creating enabling environment for religious leaders to contribute meaningfully toward peace building and sustenance in the country.
The Secretary- General, African Council of Religious Leaders, Dr Williams Vantly, urged African leaders to tackle proliferation of light and small weapons in the continent to curtail wars.