•says banks, MDAs major targets
•calls on African leaders to stem explosion
By Prince Osuagwu (Hi-Tech Editor)
INFORMATION and Communication Technology, ICT, is currently the biggest phenomenon in the world. The cyberspace for instance is expanding, giving room for tremendous world development and global economic growth.
There are now almost triple the number of internet connected devices than people. As of August 2016, there were an estimated  7.4 billion people on earth while there are currently an estimated 22.9 billion connected devices.
Internet access is also growing. Over 40% of the world population is connected to the internet serving the over 4 billion world internet users.
In addition to all these, the online commerce contributed over $10 trillion to the global economy in 2015 alone.
However, it is not all good news. The growing role of cyberspace has also opened up new threats.
Nigeria currently loses about N78 billion annually to the activities of Cyber criminals whose major targets are financial institution, government Ministries, Departments and Agencies  as well as their affiliates. Cybercrime and attacks are on  the increase and it appears the internet is no longer safe, considering  the emerging threats and the number of attacks being recorded daily.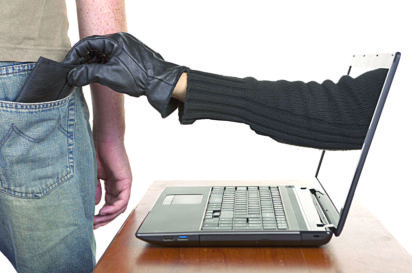 Growing global phenomenon
It was to proffer solutions to these issues that the Minister of Communications,  Adebayo Shittu took to the podium at the National Computer Science Conference held in Edo state recently.
 Speaking on the theme: 'Cyber Security and the Emerging African Economies,' Shittu said: "Recently, the National Information Technology Development Agency (NITDA), an Agency under my Ministry said that Nigeria lost about N159 billion, in the last 13-years, to cybercrime. Cybercrime is a growing global phenomenon that has assumed the status of a multibillion-dollar industry.
Though it has increased in intensity globally, according to a report by Symantec Corporation, issued in 2013, the increase is at a more rapid rate in Africa than in any other area of the world. In major African cities, such as Cairo, Johannesburg, Lagos and Nairobi, the rate of cyber related offenses, such as fraudulent financial transactions and child kidnapping, especially in Kenya, facilitated through Internet communications has increased in recent years.
The use of ICT in carrying out terrorist attacks throughout Africa is adding new dimensions to the cyber security issue."
In order to stem cybercrime explosion, Shittu called on African Leaders to strive to understand the magnitude of cybercrime; its impact, emerging threats and how other countries of the developed world have responded. "If African Leaders fail to address this threat, there will be negative impacts on economic growth, foreign investment and security.
It is my hope that this Conference would be able to develop unique national responses. I am glad the Cybercrimes Act 2015 has been passed into law, even though many stakeholders are clamouring for an amendment."
Continuing, Shittu said: "An effective response to cybercrimes requires a robust network security, including appropriate network architecture and software, use of encryption, data protection legislation, information security standards and other tools of threat protection and detection.
Other counter measures: Increase the awareness of ICT and cyberspace stakeholders on the need and possible strategies for combating and defeating cybercrime;         improve the capacity of relevant ICT and cyberspace stakeholders for the training and support of cyber security officials; share cyber security best practice from across the globe and  build the capacity of local law enforcement in cybercrime prevention and cyber security footprint.
Also the Communications Minister said that it is necessary to "ensure our curriculum adopt Internet  Security education and advanced application development for capacity  building; Encourage continuous research for development of indigenous  security solutions, applications and tools to combat emerging threats  in the fifth domain; Building of different layers of  security defence such as installing Anti-virus tools, Firewall, Intrusion Prevention System (IPS), Intrusion Detection Systems (IDS),  Data Loss Prevention (DLP), Honey Pot, System On Chip (SOC) and many more; Show effectual strategies for drawing on the strengths of telecommunications in their efforts to tackle cybercrime."
In the face of rising global insecurity and terrorism, Shittu said that the Ministry is ready to partner with agencies to catalyze and develop world-class human and institutional capacity in Cyber security.