By Wole Mosadomi
Minna—The military has told the ongoing judicial commission of inquiry set up by Niger State government to investigate the bloody clash between it and some communities in Bosso Local Government Area of the state that surviving soldiers, who are principal witnesses in the operation, would not be available to testify because of national security.
According to the military counsel, Lt. Col. Michael Ede Elom, besides the security implication, they had been reassigned for other national security issues and it might be difficult to withdraw them to come and testify.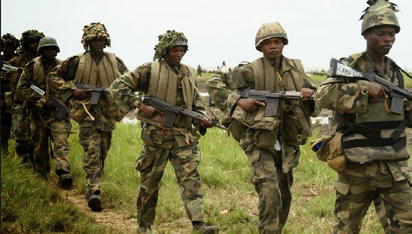 Chairman of the commission, Justice Mohammed Mohammed, had requested Elom to produce the soldiers involved in the operation before the commission to testify in the interest of justice and fair play and to set the records straight.
However, Lt. Col Elom said: "My lord, we regret to inform the commission that after all considerations by the high military headquarters, it will be of security and national risk to release these soldiers to appear before this commission.
"The soldiers are taking part in other security assignments in some parts of the country and even in the state, so the Army headquarters regrets its inability to present them."
Told the implication of their absence, as principal witnesses, Elom said: "My Lord, I will see what I can do. I can also tell you that the Brigade Commander, 31 Field Artillery Brigadier General Olarenwaju Jimoh, is already doing something about this."