A Medical researcher, Dr Bamidele Iwalokun, on Thursday urged the Federal Government to proactively key into the World Health Organisation (WHO)'s recommendation to make sites available for malaria vaccine trials.
Iwalokun, the Head of Immunology and Vaccinology Research Group, Nigeria Institute of Medical Research (NIMR), Yaba, made the plea in an interview with the News Agency Nigeria (NAN) in Lagos.
He spoke on the availability of malaria vaccine known as RTS, S.
According to him, RTS, S is a recombinant protein made by combining the humoral response conserved region (R) and T cell recognising region (T) of Plasmodium falciparum protein called circumsporozoite protein.
"The RTS, S was produced on a large scale using the yeast cell called Saccharomyces cerevisiae as the microfactory.
"This is recombinant DNA technology at work. It should be noted that RTS, S is only effective against P. falciparum, making the African content as a major beneficiary of this preventive tool.''
He said that presently, Nigeria was using 14 sentinel sites across the six geopolitical zones for the biannual drug therapeutic efficacy testing, also called DTET.
"This is to monitor the efficacy, safety and tolerability of Artemisinin-based Combination Therapy (ACT) used in the country for treating uncomplicated malaria.
"These sites can also be used for the vaccine trial as they are also heterogeneous in malaria transmission. This is a huge opportunity for the country,'' Iwalokun, also a molecular biologist, said.
He said that the outcome of these trials would enable WHO to make a decision as to whether or not RTS, S should be used on a large scale in Africa in three to five years to come.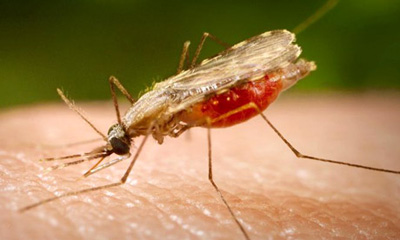 "Presently, RTS, S has no pre-qualification status and is not yet recommended for integration into the national immunisation programme in African countries,'' he said.
The expert said that the national efforts had paid off in crashing the national parasite rate from 42 per cent in the mid 2000 to 27 per cent in 2015.
"Malaria remains transmitted all-year round in Southern Nigeria in spite of the scaling up of other malaria interventions such as long lasting insecticide nets, and indoor-residual spraying of insecticides to household.
"More rapid reduction in this rate is needed for Nigeria to achieve malaria elimination target set globally for 2030. Malaria vaccine in RTS, S can assist the country in achieving this,'' he said.
Iwalokun said the prospect of Nigeria benefiting from RTS, S was very good, adding that certain measures should be put in place to benefit from the positive impacts of the vaccine.
He said that the Federal Government should strengthen the nation's health system, especially the immunisation programme since it would serve as the mechanism of delivering the malaria vaccine.
"The coverage of vaccines given at six, 10 and 14 weeks such as polio vaccine and the pentavalent vaccine must be improved.
"Our health workers need training on the job, supervision and motivation to be able to do this extra malaria vaccination job.
"Our cold chain system needs to be expanded to accommodate the extra storage requirement for the malaria vaccine.
"Note that malaria vaccine comes in lyophilised form, and must be stored by frozen. After reconstitution, it must be kept at 2 to 8 degree centigrade, and must be used within six hours.
"The vaccine did not come with a preservative; therefore, it must be discarded after six hours of reconstitution.
"To avoid vaccine wastage, the demand for malaria vaccine should be created by the government, and the community should be mobilised and engaged to do this before implementation,'' the expert said.
In January, 2016 WHO recommended clinical trials of RTS, S in three to five Sub-Saharan African countries.
The trial was to moderate high malaria transmission to re-assess the efficacy, safety, feasibility and cost-effectiveness of the malaria vaccine within the routine health system.