By Julius Oweh, Asaba
The National Board for Technical Education has been called upon to place more emphasis on the professional qualifications of polytechnic lecturers rather than on theoretical academic qualifications.
The Rector of the Delta State Polytechnic, Ozoro, Dr Jacob Oboreh made this appeal while speaking to journalists recently, arguing that since the polytechnics were meant to produce professionals in various fields of study, it was only wise and proper that professionals should teach such products.
Dr Oboreh said the emphasis on polytechnic lecturers to have PhD should shift to such lecturers getting masters degrees in their various professions and getting membership of professional bodies.
On the discrimination against HND holders, he called on the Federal Ministry of Education to remove the dichotomy, urging the polytechnic graduates to always demonstrate the stuff they are made of.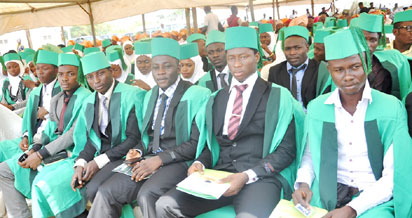 He prophesied a future in the country where the polytechnic graduates shall make the university graduates unemployed especially in the technical professions and allied fields.
He attributed the successes recorded at the Delta State Polytechnic, Ozoro to the team spirit of the management, stressing that in policy formulation and implementation, there are no sacred cows.
On sexual harassment in the school, the Rector disclosed that the school has zero tolerance towards the menace, adding that lecturers are ingrained with the implications and consequences of the vice.
He disclosed that the two confirmed cases of sexual harassment in the school had been dealt with in accordance with the relevant laws.
Dr Oboreh also observed that there is absence of cultism in the polytechnic because of the non-residential nature of the school and that the expulsion of twenty-five cult members about two years ago had shown the direction and aversion of the school towards the vice.