Abuja – The National Youth Service Corps FC on Monday drew 1-1 with Beautiful Tours Fire in the opening match of the second round the 2016 FCT Super League.
The match was the first of the two matches played on Monday at the Area 3 football pitch.
NYSC dominated the first half of the match with Achinje Nguha opening scoring in the 23 rd minute.
Beautiful Tours fought hard to score in the first half but could not convert their chances to goals.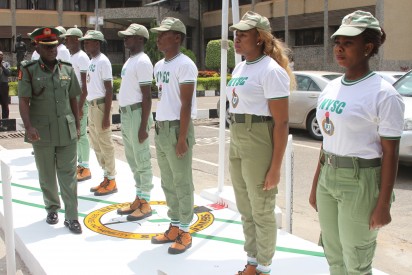 On resumption for the second half, NYSC continued with their dominance of the game but failed to utilise their chances.
Omole Joseph of Beautiful Tours equalised for his side with a shot from about 25 metres in the 82nd minute.
The Chairman of NYSC FC, Rotimi Salau, told a post-match conference that he was satisfied with his players' performance.
"They played very well, but it's only that they could not utilise their scoring chances.
"I want to play and win. I did not come here to draw my game; we are going back to the drawing board to work more.
"This is our first game in the second round of the league, we will work hard to win our next game,'' he said.
On his part, Agape Klamer, the Chairman of Beautiful Tours, Klamer Agape, said he was pleased with the performance of her team.
"I am happy with the outcome of the game. I prefer a draw than a defeat; we led the first round with 12 points.
"We are here to give a good fight in the second round. We will work harder to ensure we win,'' he said.
NAN reports that in the second match, Medav FC drew 1-1 with State House FC.
Ten clubs qualified for the second round of the competition which started on Oct. 17 and is expected to end on Oct. 28