By Clifford Ndujihe, Deputy Political Editor
PRESIDENT Muhammadu Buhari, last week, raised a 24-man committee on Constitution and Electoral Reform headed by former Senate President Ken Nnamani. Among others, the committee is expected to look into possible amendments to the Constitution and Electoral Act and come out with a more robust and generally acceptable electoral system.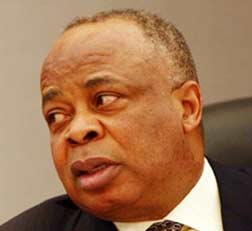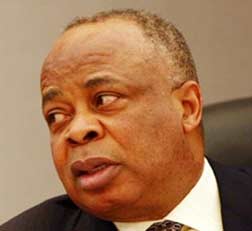 Expectedly, the move is generating furore in the polity with some schools of thought dismissing it as needless and wasteful especially as the country is wading through austere times due to prevailing recession.
To those who share this view, the government, instead of the panel, should have implemented the Justice Mohammed Uwais Electoral Reform Committee's report and the report of the 2014 National Conference.
After much pressure to implement the National Confab recommendations, President Buhari, last June, said he had not even read the report and that it would remain in the archives where, according to him, it rightly belongs.
He said: "I advised against the issue of National Conference. You would recall that ASUU was on strike then for almost nine months. The teachers in the tertiary institutions were on strike for more than a year, yet that government had about N9billion to organise that meeting (National Conference) and some (members) were complaining that they hadn't even been paid.
I never liked the priority of that government on that particular issue, because it meant that what the National Assembly could have handled was handed to the Conference, while the more important job of keeping our children in schools was abandoned. That is why I haven't even bothered to read it or ask for a briefing on it, and I want it to go into the so-called archives."
Three weeks after the president's comment, the Secretary to the Government of the Federation, SGF, Babachir David Lawal, said the government had not had time to look at the confab report and dismissed the exercise as a job for the boys.
His words: ''The government has not taken a decision on the 2014 National Conference. I understand that some Nigerians want it implemented but the government has been too busy with key areas of governance to talk about an exercise that we thought was essentially diversionary and a sort of, maybe, a 'job for the boys', because if you remember, it was reported that almost everybody in the committee got N7 million, and we consider it essentially as job for the boys.
They probably produced a document that is good and commendable but I mean, this government is too busy with very more vital areas of governance, and we are not intending to spend our time reading reports.
''The exercise of governance is not about reading reports. The reports are here, so many volumes that, for example, it would take me like seven days to go through. Economy needs attention I wonder what happens to my work while I am reading it; while the economy needs attention, unemployment is there, insecurity is there, people are blowing up pipelines and so on."
The president and Lawal's comment raised dust in the polity as caustic criticisms trailed the cascade of inconclusive elections that engulfed the polity after the 2015 polls.
Genesis of Uwais of panel
The 2007 general elections, arguably, can qualify for the most manipulated and flawed elections ever held in Nigeria. Matters were not helped by then President Olusegun Obasanjo's declaration that for him and then ruling Peoples Democratic Party, PDP, the election was ''a do-or-die affair." Mindful of that, late President Umaru Musa Yar'Adua, upon assuming power, raised the Uwais committee to ensure that future polls were free and fair, credible and violence free.
Indeed, the Uwais panel, which also had Professor Attahiru Jega, who later became the National Chairman of the Independent National Electoral Commission, INEC, as member, made a series of all encompassing recommendations covering system of government, election conduct, election petitions, judiciary, security, role of the media, citizen, and civil society organizations among others. It went ahead to propose constitutional amendments that will lead to credible polls.
Some of the amendments and recommendations were implemented and captured in the 2010 constitution amendments and the Electoral Act used for the 2011 general elections, that were considered free and fair and a huge improvement on the 2007 fiasco. Professor Jega mid-wived the polls
Thereafter, other elections that followed – Anambra governorship (2010), Edo governorship (2012), Ondo (2012), Osun (2014) and Ekiti (2014) among others were also peaceful and considered credible.
In 2014, the Jonathan Administration fulfilled its promise of convening a national conference. The 492 delegates also came up with over 680 recommendations addressing the myriad of problems including electoral that are afflicting the country. The recommendations came on the eve of the 2015 elections with President Jonathan listing implementation of the confab report as one of his campaign promises, if re-elected.
He was not re-elected. President Buhari of the All Progressives Congress, APC, emerged in his stead but declined to implement the confab report.
Incidentally, most of the post-2015 elections held by the new INEC led by Prof Mahmood Yakubu has been inconclusive. Even some of the 2015 state and National Assembly elections in Rivers State have not been concluded. The recent Kogi and Bayelsa governorship polls were held twice or thrice to get them concluded. The inconclusive polls lend credence to calls for the implementation of the Uwais and 2014 confab reports.
Why elections are inconclusive – INEC chairman
Speaking on the wave of inconclusive elections, recently, Prof. Mahmood Yakubu said the problem is arising because elections are getting better and votes are being made to count. According to him, the do-or-die mentality of politicians has compounded the issue because elections are now tightly fought, with slim margins of victory, unlike in the past when elections were won with landslide margins.
He argued that because of the tight results, cancellation of votes from polling units matter in determining who the winner would be and make elections inconclusive on the first ballot.
Will Nnamani panel stem inconclusive polls?
It is on account of the return of controversial and inconclusive elections, that the action and inaction of President Buhari in raising the Nnamani panel is generating dust in the polity. On the lips of some critics is the question of whether or not the panel is a waste of scarce resources and 'job for the boys."
The Attorney- General of the Federal and Minister of Justice, Abubakar Malami, while inaugurating the  24-member committee, said he was directed by President Buhari to set up the committee, which is expected to look into possible amendments to the Constitution and Electoral Act and come out with a more robust and generally acceptable electoral system
He said that President Buhari had in his inauguration speech stated his desire to deepen the country's democracy and entrench the culture of an enduring electoral system. "It is important to evaluate our democratic journey thus far with a view to fashioning out a more enduring system that will serve present and future generations," he said.
He said recent judicial decisions have shown that there is urgent need to scale up confidence in the electoral system in Nigeria. "The committee is also advised to take a holistic look of the recommendation of Justice Uwais Electoral Reform Committee," he said.
Mr. Malami advised the committee to consult far and wide and in particular with National Assembly and judiciary in order to make recommendations that would stand the test of time. He said the terms of reference of the committee are to review recent judicial decisions on election petitions as they relate to conflicting judgments and absence of consequential orders. Others are review of the laws impacting elections in Nigeria, including relevant provision of the 1999 Constitution and the Electoral Act 2012(as amended).
Responding, the chairman of the committee, Ken Nnamani, said he was confident that Mr. Buhari would enhance democratic structure s in Nigeria.
His words: "The issue of inconclusive election in the country affects national election, which leads to loss of lives and the best way to handle it is to stop inconclusive election. The best way to stop it in advance is to support the government in implementing what will make Nigeria have a non-violence election."
Members of the committee are Oluwole Uzzi, O. O. Babalola, Mr Duruaku Chima, Mrs Musa Maryam, H.A Tahir, Ike Udunni, S.O Ibrahim, Esther Uzoma, Muiz Banire, Eze Philip, Bashir Ibrahim, Abiola Akiyode-Afolabi, Utum Eteng, Ejike Eze, Mamman Lawal, A.C Ude  E. Ifendu, Francis Bullen, Anike Nwoga, Cecilia Adams, Clement Nwankwo, C. Jude, Mohammed Tukur and Juliet Ibekaku
Plot to waste our meagre resources – Ikokwu
Reacting to the setting up of th committee, Second Republic politician and lawyer, Chief Guy Ikokwu said: ''The Nnamani committee is a ploy to waste our time and meager resources just like the piecemeal amendments of the constitution.
Our democracy cannot be deepened by inconclusive election exercises or the inadequacies of a truly non independent INEC. See how nations like Columbia, Hungary, Britain, India and even South Africa recently conducted polls and referendum without government interference or tampering with due process, but our integrity is low and not an example to other black nations even with our human resources.
''All the restructuring exercise can be done this year before we or they auction off our dear national assets and consign our children to an inordinately insidious and enigmatic bondage. A purpose and strong leadership should look to the future and a worthwhile and beneficial legacy. We should reverse these 56 years of militarized unitary mindset and one man governance in all our tiers of governance to reduce the cost of governance and be very development as time is of the essence."
Presidency lacks institutional memory – Odumakin
To Mr Yinka Odumakin, publicity secretary of the Pan-Yoruba Socio-Political Organisation, Afenifere, ''it is unfortunate that our presidency appears to lack institutional memory not to know that Uwais has dealt with this matter. A person like Senator Ken Nnamani should be able to remind those who offered him this job that the 2014 national Conference which he was a member also dealt extensively with electoral reforms. If we said Jonathan should have used the money spent on national conference to pay ASUU, what is the justification for wasting our money on what was already dealt with at a time we are in recession?"
However, unlike Ikokwu and Odumakin, some observers argue that the Nnamani panel is a channel through which President may implement the National Confab report. Nnamani was not only a member of the confab he also chaired the electoral committee.
It is to be seen if the committee will live up to expectation.