By Emman Ovuakporie and Johnbosco Agbakwuru
ABUJA – CHAIRMAN, House of Representatives Committee on Diaspora matters, Barrister Rita Orji yesterday said that the detention of 50 Nigerians by the Turkish government was an insult on the sovereignty of the country.
Orji who represents Ajeromi-Ifelodun Federal Constituency of Lagos State on the platform of the Peoples Democratic Party,PDP, said the arrest of the students would have been understandable if there was any conflict between Nigeria and Turkish government.
Speaking to journalists in Abuja, the lawmaker said, "This is not the first time Nigerians based abroad are being dealt this way. It was so sympathetic that students left their homes to where they are studying, if there is any conflict involving the two countries, it would have been understandable, but the issue of taking them right from the airport to detention and collecting their passports, I think this is the height of insult on sovereignty of a nation.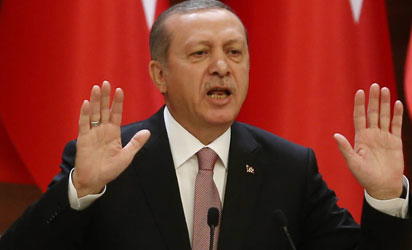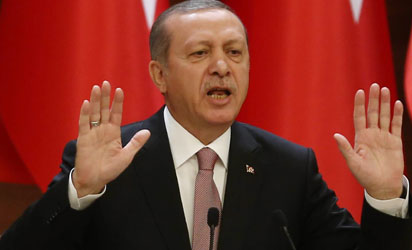 "This is not the issue of parents of these children, it is the issue of how you respect the sovereignty and dignity of where they come from.
"It is just a terrible outcry on a mere insinuation, a mere allegation or assertion that they may be, or they are studying or they are linked to any of these schools they said the proprietors or the owners have link with overthrown or the coup.
"It is terrible because even here in Nigeria, the Turkish Ambassador attended the graduation ceremonies of students of those same Turkish schools that are purportedly to be shut down on the order of their government.
"So, you come to ask, where is our sovereignty if on this level in this same universe, do we really have a diplomatic relationship, couldn't they have called on the government of Nigeria before taking such a drastic action.
"They are not ruling Nigeria for us, Nigeria is a sovereign nation and as such we are not taking instruction from them. The students are in a lawful course. Non of the students has been listed as a terrorist, non of them has been mentioned as a terrorists and not on the list of wanted persons.
"It is high time we rose up to this challenge so that people will know that the life of every Nigerian matters, this is not the issue of black life matters that is in the United States, but this time life and rights of every Nigerian student abroad matters.
"It is unfortunate that it is happening at this critical time but I know the government of Nigeria is going to do due diligence. I believe this is an insult and assault on the dignity of persons and if not for any reason, African chatter respects the life, we have freedom, it can't be from your assumption you take people and detain them."
Continuing she said, "This case is premeditated, you can't tell me that this is sudden. This is a target that has been set waiting for their arrival, it is not that it is something that happened without knowing, it is orchestrated attempts to tannish the image of Nigeria.
"I think the relevant authorities are supposed to rise up to this defence, we should speak this time and that will save other of our students studying in other countries because this is Turkey today, who knows if we shut up our mouth and take it as usual maybe another country will wake up again and do their own."