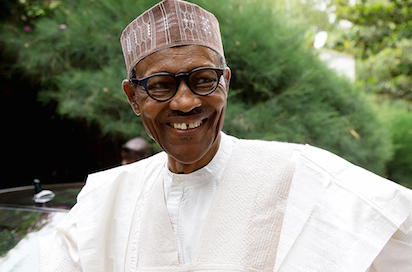 President Buhari
President Muhammadu Buhari has congratulated the Jamaican-born veteran journalist, Carlton Lindsay Barret, on his 75th birthday.
The President's Special Adviser on Media and Publicity, Mr Femi Adesina, said in a statement on Wednesday that Buhari joined the media and literary world in wishing Barret, born on Sept. 15, 1941, a happy birthday
The president noted  that the poet, novelist, academic and versatile journalist, had lived and worked in Nigeria for 50 years.
He commended Barret for "his love for Nigeria, which inspired his relocation from the Caribbean to settle in the country, raise a family and also take up Nigerian citizenship in the 80s''.
According to him, the thematic thrusts of Barret's writings on Africa, Africans in Diaspora and Afro-Americans have contributed significantly to global discourse on the history and identity of the black race.
He further noted that his writings had renewed interest in the future of Africa and people of African descent.
The president prayed that Almighty God would grant Barret longer life, good health and strength to keep projecting his ideas.