By Sola Ogundipe
In what has been described as the first-of-its-kind, a study by The Lancet Series, reports a widening gap in maternal health care globally for women across rich and poor countries, including the United States of America, that can lead to poor health and even death.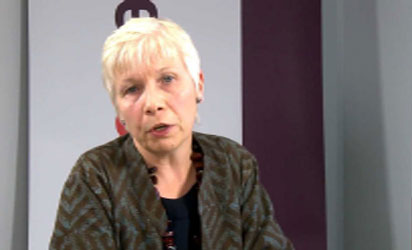 The study which focuses on unequal access and low quality of maternal health care hampering progress towards the achieving the targets of the Sustainable Development Goals, SDGs, warns against poor quality care with rising rates of over-medicalisation, too few trained staff or basic resources in many regions.
The 2016 Lancet Series which presents a truly global perspective – reporting on experiences from across all regions of the world – shows that  for women utilising maternal health services, some receive excellent care but too many experience one of two extremes.
The global study captures experiences of how women in low-, middle-, and high-income countries, continue to receive extreme maternal care that is  either "too little, too late" or "too much, too soon", both of which can have harmful effects for women and their newborns.
The findings observed that despite the progress that's been made in reducing the rates of worldwide maternal deaths by nearly half since 1990, some women have been left out of this shift and are still receiving no care at all.
It noted that with 210 million women becoming pregnant and the delivery of 140 million newborn babies each year, it is urgent to improve the quality of care and reduce disparities in access, so securing future economic and social development and supporting the vision of the 2030 Sustainable Development Goals (SDGs) and the Global Strategy for Women's, Children's, and Adolescents' Health.
According to the study, in sub-Saharan Africa, a woman's lifetime risk of dying in pregnancy or childbirth remains an astounding 1 in 36 compared with 1 in 4,900 in high-income countries.
The study observed that "too much, too soon" care is rapidly becoming more common in low- and middle-income countries – leading to an increase in health costs and risk of harm to mothers and newborns, noting that for instance, 40.5 percent of all births in Latin America and the Caribbean are now by Caesarean Section.
The aspect of "Too little, too late"  care is where women, despite the size or economic level of their country, give birth in places with low facility capabilities, no referral mechanism, and with unskilled providers.
The study showed that in high- and middle-income countries, and in betteroff groups in low-income countries, there is a growing risk of over-medicalisation of normal pregnancy and birth, with the routine use of interventions unsupported by evidence. "Facility-based births continue to rise, but maternity care that is too much, too soon may cause harm, raise health costs, and contribute to a culture of disrespect and abuse," the report noted.
In an exclusive chat, one of the lead authors of the Series,  a Professor of Obstetric Epidemiology at the London School of Hygiene & Tropical Medicine, Professor Wendy Graham, said the 2016 update is an update on a series done in 2006. Graham, who is also Emeritus Professor at the University of Aberdeen, said the big take home message from the study is that although in many parts of the world, the number and  frequency of women dying because of pregnancy has gone down, there is still unfinished business.
"There are still too many parts of the world where too many women are dying and when women are seeking care, they are often getting poor quality care and not at the right time, that is, too little, too late, and poor quality care also is when you get things too soon, too much or too many.
"The big discovery of this series is this problem of quality. Poor quality exists everywhere in the world – the UK, US, South Africa, Nigeria. In most countries there  will be women that fall into one of these categories.
"So what we are trying to point out is that everywhere in the world, we need to assure quality that the time of childbirth and in pregnancy and afterwards, is a universal goal," Graham stated.