By Emma Amaize
WARRI—THE Centre for Peace and Environmental Justice, CEPEJ, yesyerday, expressed concern that many fishermen and peasant farmers in Niger Delta region, especially Delta State, have deserted their long-established fishing and farming occupations because of the continuous pollution of their environment by multi-national oil companies, pipeline vandals and oil bunkerers.
National coordinator of the group, Mr. Sheriff Mulade, in a statement, said: "Our farmers and fishermen are being forced out of their age-long occupations due to the activities of those destroying our oil facilities. Let us save our environment by shunning the destruction of oil facilities/installations in our area.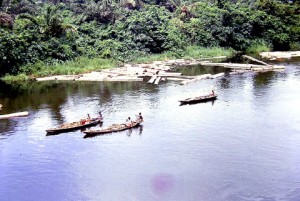 "Enough of the destruction of Niger Delta region's environment. Our people can no longer carry out their fishing business and the peasant farmers can no longer carry out their farming because the environment has been destroyed.
"It is unfortunate that the multinational oil companies which obey and adhere strictly to environmental best practices internationally in their countries and other parts of the globe, continue to hide under the corrupt practices in Nigeria and introduced divide and rule, cause disunity amongst communities and militarize the region under the disguised of security challenges to exploit the communities and nation freely."
"The failure of the multinational oil companies to adhere strictly to environmental best practices in the Niger Delta region coupled with unholy activities of pipeline vandals and those stealing our oil are affecting the Niger Delta Region environment are destroying the ecosystem.
"Today, our farmlands are being destroyed as a result of the activities of pipeline vandals and illegal oil bunkers. We appeal to those responsible for the destruction of our once fertile environment to halt their criminal activities. Our environment must be protected by all and sundry," he said.