By Festus Ahon
ASABA—DELTA State governor, Senator Ifeanyi Okowa, yesterday, inaugurated the reconstituted Traditional Rulers Council with a call on the monarchs to play pivotal roles in bridging the gap between government and the people.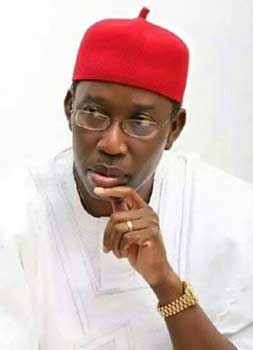 Speaking at the inauguration in Asaba, Okowa said: "The traditional institution remains relevant as a cohesive force for promoting peace, understanding, unity and development in our society.
"I am aware that your role as traditional leaders at the grassroots dates back to the pre-colonial era and today's occasion presents a unique opportunity to set in motion the machinery to have a formal body through which government and royal fathers will meet to cross-fertilize ideas on various areas of mutual interests for the well-being of the state and its people."
Noting that the traditional rulers could assist government in checking anti-cultural values such as banditry, kidnapping, disrespect for elders, cheating, among others, Okowa said that as an institution closest to the people, traditional rulers should instil in their subjects "invaluable moral standards that are well known to give rise to a more culturally and socially balanced society."
He called on the traditional rulers to cultivate the habit of mutual love among the people and avoid any action that could lead to communal crisis, noting that the traditional rulers' council could also, mediate when communal crisis occurs.
Congratulating the Obi of Owa, HRM Obi Emmanuel Efeizomor II, for emerging as the Chairman of the Council, the governor said that the Orodje of Okpe, HRM Orhue I, is the 1st Vice Chairman, HRM Pere Stanley Kalanama VIII, the Pere of Akugbene-Mien, is the 2nd Vice Chairman and Alfred Origho will serve as the secretary to the Council.
Responding on behalf of the 58-member Traditional Rulers Council that has membership across the three senatorial districts of the state, Obi Efeizomor II thanked Governor Okowa for reconstituting the Council despite the economic situation in the country.