By Chioma Onuegbu, Uyo
HEADS of the various Ministries, Departments and Agencies in Akwa Ibom state have listed their different strategies and efforts to actualizing the 5-point agenda of the current administration in the state.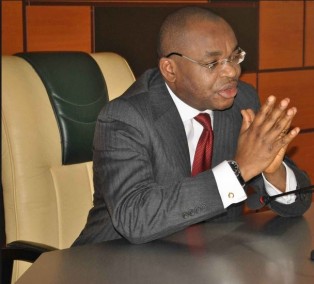 The MDAs on Monday, at the ongoing 2017 Capital estimates bilateral discussions in Uyo the state capital reiterated their commitment to ensuring that the strategies worked.
Presenting the 2017 Capital Estimates of her Ministry, the Commissioner for Science and Technology Dr Elizabeth Obot said her ministry would engage more capacity building projects and youth training on ICT.
Obot explained that her ministry plans to improve on the ICT project by completing the long abandoned Ibom Science Park, and to light up more communities in the State through the mini grid.
According to her, the completion of the Ibom Science Park will encourage organized telecom activities in the state, adding that her ministry would also source for investors to partner the state in renewable energy.
She expressed the conviction that the listed efforts would help to improve the internally generated revenue for the State as well as actualize the set agenda of the current administration.
Speaking, the Commissioner for Economic Development and Chairman of the Coordinating Committee for the 2017 bilateral discussion Dr. Emmanuel Onwioduokit assured that his committee would work towards choosing a mix of best strategies which would speedily address the socio-economic needs of the State and consolidate on the gains made so far to attaining inclusive growth
Onwioduokit also promised to assist the MDAs in the state with the necessary guidance and policy framework that would ensure that their plans and projects syncs with the vision of the present administration and solicited their cooperation.
Similarly the Permanent Secretary, Ministry of Housing and Urban Renewal, Dr. Valarie Obot noted that there are plans to give facelift to towns in Itu, Etinan, Ikot Abasi, and Abak local government areas.
She added that construction of a Unity Luxury Estate and State Worship Hall projects would soon commence even as she noted that the speedy passage of the property tax law in the state would help to generate revenue needed to fund some of the projects.
''The Ministry of Housing and Urban Renewal is however, partnering with dependable investors to provide housing for Akwa Ibom citizens. This is aimed at reducing the housing deficit in the state'', Obot said.