By Francis Igata
ENUGU—The Enugu State University of Science and Technology, ESUT, and the University College, Cork, Ireland,Monday, signed a Memorandum of Understanding, MoU, that test- runs a mobile phone application for the treatment of under five year old diseases prevalent in children in Enugu State.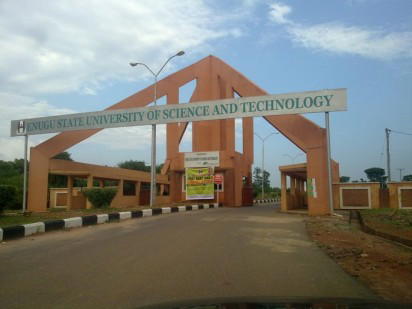 The test-run which will be conducted in Edem-Ani, Ibagwa, Okpuje, Alo-Uno and Obimo communities will target malaria,pneumonia and diarrhea diseases.
Unveiling the prototype application at Deputy Vice Chancellor, ESUT, Prof. Sam Eze's office, yesterday, the principal research fellow, Business Information System, University of Cork, Dr. Ciara Heavin, revealed that the technology was developed to use mobile phone application to treat sicknesses prevalent in children under five years old.
According to Heavin,"we are here to test-run the prototype in five rural communities in Enugu State. We will train rural health workers to have the needed knowledge to operate the technology and classify the sick children and prescribe drugs using the application."
"The application will be installed in the phones which the health workers will use in their duties. The application will also know if the ailment is the type that requires referral to hospitals and advise the health worker on what to do immediately.
"The idea is to reduce incidents of deaths caused by prevalent diseases in children. The application offers timely solution to symptoms of the three diseases mentioned. It will be most handy in rural areas where there appears to lack in medical facilities."