Dell is an end-to-end IT solutions provider. The company has evolved from a PC manufacturer to a true IT solutions partner, offering a differentiated view of enterprise.  Country Manager, Dell Nigeria, Akin Banuso speaks on this transformation as well as his strategic vision for Dell Nigeria
HOW do you assess Dell's position in the Nigerian market?
Dell is well positioned in Nigeria. It is seen as a trusted brand for companies and organisations of all sizes looking for an IT solutions provider that delivers technology that enables their business. We see significant demand for Dell products and services in Nigeria and work with a range of customers who consistently report that they are pleased with our growth and momentum in the region and our increasing ability to address their business needs.
How do you position Dell today? Is it a hardware company or a total infrastructure company?
Dell is a customer-inspired, end-to-end solutions provider and has evolved from a PC manufacturer to a true IT solutions partner, offering a differentiated view of the enterprise.
Customers today face a world full of digital disruption and digital opportunity, and our goal is to turn these challenges into opportunities by creating innovative technology solutions that help them to succeed.
What specific outstanding innovations has Dell developed in recent years?
Dell is dedicated to driving practical innovation to improve the way people live and the way organizations operate. During its 32-year history, Dell has innovated to make technology more accessible to a wider range of organizations, simpler to adopt and operate, and more affordable and easier to own. A recent example of this is a collaborative project we worked on in partnership with Ebay, the global commerce leader, to develop a new datacenter cooling solution, Triton. The Triton design is a liquid cooling solution developed by our Extreme Scale Infrastructure (ESI) team and is the culmination of more than six years of design and evolution; achieving a performance level for CPU–intensive workloads that is simply not available using traditional air-cooled methods. This solution is ideal for vertical sectors such as research, oil and gas or gaming where high performance computing solutions are required.
In your estimation, has Dell received enough credit for its innovations?
Whilst being recognised for innovations is always a positive, our real goal when innovating is not simply to receive credit but to bring about the best solution to solve the problems facing our customers, while positively impacting society in general. That being said, with 45 awards at CES 2016 and 23 Gartner Magic Quadrant reports, we think we are doing okay.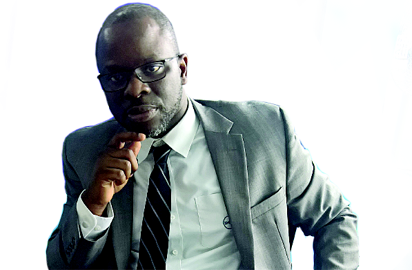 How would you define the core principles of Dell?
My experience of Dell over the last 11 years is that of a company that plays a critical role in transforming computing, enabling more affordable and more pervasive access to technology across the world.
This remains the ethos of the business, and we are unwavering in remaining ethical while working with customers to deliver the best possible solutions. It is not all about sales, however, and we continue to work with local organisations in order to use technology for the benefit of the communities we live and work in. An example of this was Dell's project in conjunction with Zubabox to launch a solar powered mobile classroom in Lagos. The project was launched in 2013 and has been supported and improved by the Dell team since that time.
– There is a genuine desire to support the communities around us and this is the Dell I have come to love.
"Authentic leadership" is a term that is used a lot. What does it mean to you?
Dell has deep relationships with millions of customers worldwide, an outstanding and talented team, a business model that delivers strong cash flow, and a globally-recognized brand, which our customers trust.
Our leadership is built on the basis of clear and transparent relationships which are honest and ethical. We see this as the only way to do business if our customers are going to place continued trust in us as a company.
Let us talk more about your experience at Dell. What are some basic rules you have learned along the way?
I have learnt to keep an open mind and always be inquisitive so that I can learn more. I have had the opportunity to work in many varied roles that have challenged and enhanced me as a person from my core engineering background to Service delivery and product marketing, and business management.
The only thing that is constant is change. Within Dell I have learnt that standing still is not an option. There is a constant drive to improve and find more ways of creating customer value.
What new leadership skills did you have to learn at Dell?
The ability to lead geographically dispersed teams and to balance global resources with local priorities and economic factors varying and with the goal of delivering the best possible solutions to our customers.
What is your strategic goal for Dell Nigeria?
Dell is focused on making balanced decisions for growth and profitability, while making investments that position us to address our customers' critical IT needs in the datacenter. I want Dell Nigeria to continue to stand at the forefront of the Nigerian (and wider West African) market as a provider of technology Infrastructure, and in so doing so position Dell as a key driver of business growth in the region.