By Omeiza Ajayi
ABUJA – Acting National Publicity Secretary of the All Progressives Congress APC, Comrade Timi Frank has reacted to calls by the opposition, Peoples Democratic Party (PDP), asking President Muhammadu Buhari to return Nigeria to the pre-May 29, 2015 days or resign from office.
"I think it is shameful and unheard of for the carcass of a degraded PDP to call for Mr. President's resignation. It is clear that PDP is not in tune with what is happening all over the world", Frank said.
In a statement issued Thursday morning in Abuja, the APC spokesman, dismissed the called by the PDP, saying most Nigerians still believe in the leadership of President Buhari and the APC.
He, however, called on Nigerians not to take the PDP serious.
The PDP had Wednesday night chastized the president for steering the economy to the rocks, asking him to throw in the towel.
NASS must work with Buhari to end Recession
As the National Assembly resumes from its recess next Monday, Frank has also asked the lawmakers to urgently threat the current economic recession as a matter of urgent national importance by making recommendations to the executive for the sake of ordinary Nigerians.
According to him, Nigerians are anxiously waiting for the resumption of their representatives at the National Assembly so as to join President Buhari's team in the struggle to bring succour to the current economic hardship in the land.
He said though economic recession is a global problem, "it is expected of leaders at all levels to ensure the well being of their citizens" which, he said APC is committed to.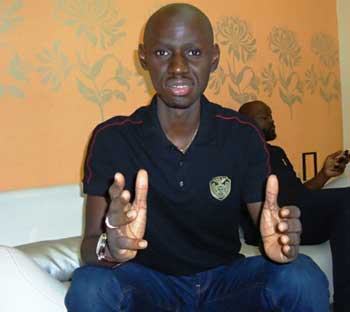 "I want to commend the leadership of the Senate under Sen. Bukola Saraki and the House of Representatives ably led by Hon. Yakubu Dogara for their commitment to ensuring that the APC government succeeds.
"I must at this point in time tell the NASS leadership not to shy away from telling the executive the bitter truth even if it will cost some ministers and managers of our economy their jobs for the sake of Nigerians and the betterment of our economy. In the light of this, I want to support the promise made by the Senate President recently that upon resumption, the National Assembly will make tough recommendations to Mr. President. Nigerians are waiting.
"Both the Senate and the House of Representatives should employ the services of experts on what to do urgently to rescue the nation out of recession before it gets to depression, God forbid! Even our opposition lawmakers at this point should forget about their political affiliation, and join hands with their leadership for the sake of Nigeria because Nigeria comes first", he stated.
While calling on all Nigerians to continue to support the government and APC, he added that; "There is no doubt that the APC government will succeed and bring the expected changes under President Buhari but folding arms when actions are needed will be tantamount to evil. Nigeria shall be great again under APC."