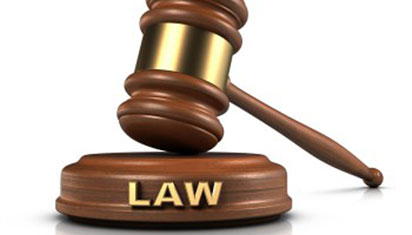 court
A Lokoja Chief Magistrates' Court on Thursday remanded an 18-year-old Disc Jockey (DJ), Ugbede Iyeh, in prison custody for allegedly killing his friend, a barber, Ikani Amodu, 30, with a pestle.
The Chief Magistrat, Mr Levi Animoku, in his ruling, described the offence of culpable homicide and the it was allegedly committed as horrifying.
Animoku said the offence carried the highest penalty and remanded the accused at the Federal Prisons, Dekina.
He also transferred the case to the Chief Magistrate Court in Dekina, and adjourned it till Sept. 27 for mention.
Prosecutor Tuesday Ganagana had told the court that the case was reported at the Divisional Police Headquarters, Dekina and Criminal Investigation Intellience Department, Lokoja, by Samson Ebenehi, the elder brother of the deceased.
Ganagana said the accused had on Aug. 28, at about 8 a.m., under pretext gone to the barbing saloon of the deceased Ikani to download some music tracks from the deceased laptop computer into his own.
He said that the accused in the process, deleted all tracks in the late barber's laptop and a misunderstanding ensued, adding that the accused criminally armed himself with mortar pestle and hit the deceased on the head."
Ganagana further explained, the barber fell down and became unconscious and was rushed to Peace Hospital, Anyigba where he was confirmed dead on arrival.
The prosecutor said that investigation into the matter was ongoing and applied for another date to mention the matter.
He reminded the court that the offence of culpable homicide under Section 221 of the Penal Code was not ordinarily bailable and therefore, urged the court to remand the accused in prison custody.