Year Three Sociology student of the University of Ilorin, UNILORIN, Kwara State, Mr. Abolarin Jephthah, has purportedly notified the university's authorities of his decision to withdraw from the institution, confessing that he obtained the results of his West African Senior School Certificate Examination, WASSCE, through examination malpractices.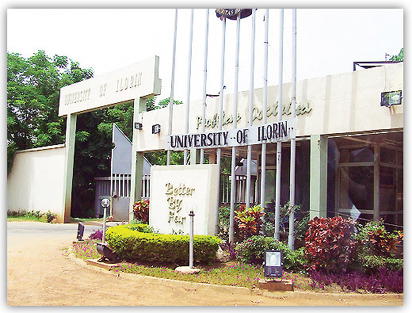 In a coffessional letter of withdrawal addressed on August 12 to the Deputy Vice Chanellor (Academics), UNILORIN, Professor N. Y. S. Ijaiya, Jephthah was said to have stated that having encountered Jesus Christ and 'born-again,' his decision to withdraw from the university was based on his newfound realisation that his foundation was faulty and as such, he can't continue to be a student of UNILORIN.
The letter circulating on social media and sighted by Vanguard read: "With all sense of humility, I ABOLARIN AKIN JEPHAH with matric number (13/77jd010), a 300 level student in the department of sociology, wish to openly declare the reason why I withdraw from the university. Sir, just as a house that was built on a faulty foundation will definitely collapse.
"All through my secondary school days, I am just a church goer without genuine salvation and the fear of God, as a result of this, I got my WAEC result through examinaion malpractice.
"By the grace of God, now, I have encountered the limelight of the gospel of Jesus Christ which called for repentance and restitution.
"Sir, with deep conviction, I have realised that there is no point of building my academic career on a faulty foundation, since the WAEC result I got through malpractice is the basis in which my admission into this university was anchored.
"Therefore, I have decided to wihdraw from the university and start all over again."
See the letter below: