By Michael Eboh
Wema Bank Plc,  gave out N32.295 billion as loans to oil and gas firms operating in the country in 2015.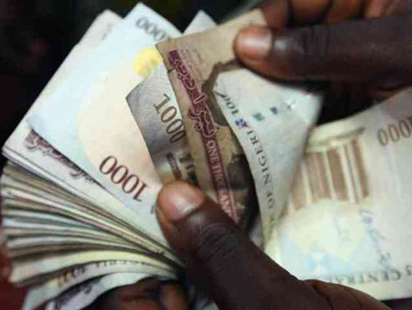 Specifically, data obtained from the bank's Annual Report and Accounts for 2015 showed that the oil and gas industry accounted for 17.4 per cent of the bank's total loans and advances to customers, second only to the Real Estate and Construction sector which accounted for 29.54 per cent of the bank's total loans and advances, with N54.836 billion.
Wema Bank's loans to the oil and gas sector in 2015, rose by 14.76 per cent from N27.528 billion recorded in 2014.
The bank's total loans and advances to customers rose by 24.31 per cent to N185.597 billion, from N149.294 billion recorded in 2014.
Furthermore, giving a classification of its loans status, the bank disclosed that N183.542 billion of its total loans portfolio were neither past due nor impaired; N1.86 billion were past due but not impaired; while N2.619 billion of the total loans were impaired.
Giving a breakdown of the loans that are past due but not impaired, Wema Bank stated that N33.018 million of the loans were past due up to 30 days; N252.771 million were past due between 30 and 60 days; while N1.576 billion were past due from 60 to 90 days.
Wema Bank spent N519.8 million on diesel and electricity in 2015, dropping slightly by 5.43 per cent from N549.673 million recorded in its 2014 financial year.
Specifically, the bank recorded diesel expenses of N379.436 million in 2015, dropping from N409.287 million recorded in 2014; while it spent N140.364 million on electricity in 2015, dropping slightly from N140.486 million in 2014.
Cumulatively, the bank spent a total of N1.069 billion on diesel and electricity in the 2014 and 2015 financial years.
The bank grew its total assets by four per cent to N397 billion; total deposits appreciated by 10 per cent to N285 billion; gross loans and advances increased by 25 per cent to N186 billion; gross earning went up by 9.5 per cent to N46 billion, while it recorded profit before tax of N3.05 billion.
In addition, the bank recorded Capital Adequacy Ratio of 15.09 per cent; loan to deposit ratio of 65.13 per cent; non-performing loans ratio of 2.67 per cent; net interest margin stood at 5.9 per cent; its Earnings Per Share stood at six kobo, while it return on equity stood at 5.2 per cent.
In its statement to shareholders, Mr. Adeyinka Asekun, Chairman, Board of Directors, Wema Bank Plc, stated that the impact of the Treasury Single Account, TSA, and the harsh monetary environment for large parts of the 2015 financial year significantly impacted the industry with large government funds sterilised from the banking sector.
He, however, stated that in spite of this harsh environment, the Bank recorded improvements in its overall deposit volumes with a growth rate of 10 per cent; well ahead of inflation.
He added that the bank has also refocused its Retail Banking strategy and measurement parameters to ensure that the 2016 financial year will see it improve on its 2015 performance in this area.
"Our National Authorisation will allow us to significantly scale up our operations across the country.
However, our investment decisions will be long-term in order to achieve more efficient operations, which will enable us deliver superior returns to you, our shareholders in 2016," he added.