A former Governor, Central Bank of Nigeria, CBN, Prof. Charles Soludo, said, yesterday, that the economic recession Nigeria is experiencing was self inflicted, insisting that oil, for most part of the country, had been a curse.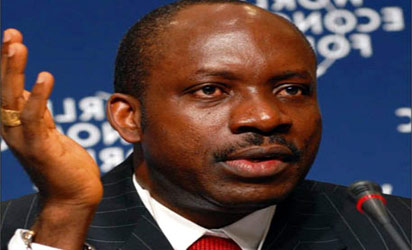 Soludo, in a key note address at Delta State Economic and Investment Summit, said the collapse of oil prices was the only way to take the country out of its economic quagmire.
"For too long, we have lived with borrowed robes, and I think for the next generation, for the 400 million Nigerians expected in this country by the year 2050, oil cannot be the way forward for the future", he said.
"Oil, for most part of the country, has been a curse. I thank God that, at this particular point, we are moving forward. There is a saying that every disappointment is a blessing, and this is now an opportune time to discover the blessing and that is the hard work that should begin".
While explaining that the economic downturn was avoidable, he said, "I want to commend the federal government that is finally coming to terms with the fact that, you cannot fix prices and quantities at the same time. If you fix prices, if you fix the nominal variables, the quantities will adjust.
"We must deal with the exchange rate issue. Currently the exchange rate quandrum is largely overshooting and it is self inflicted. Those so called 41 items ineligible for foreign exchange should never have been the concern of monetary authorities, it is wrong yesterday, it is wrong today and it will be wrong tomorrow".
Saying that economic and political reforms were veritable prerequisites for a sustainable economy, the erstwhile CBN Governor said: "We should go back to a version, just a version, not completely, of the 1963 republican Constitution on prescription and revenue thing, where the regions have control over their resources including natural resources and simply pay tax to the federal government."
Chairman of the summit, Mr Jim Ovia, described the state as a land of tremendous opportunities and infinite possibilities, holding that the state was endowed with over 40 percent of the country's gas reserve and until recently the fourth largest producer of oil in Nigeria.
Ovia said the essence of the summit was on how the state could look for other alternative sources of revenue, following the dwindling of the prices of crude oil in the international market. He called for the development of sports , Information Technology and tourism and the need for development the state through digital economy.
Governor Ifeanyi Okowa in his remarks, said government had  been fired up through the summit to offer beyond what it thought it could offer.