By Henry Umoru
ABUJA—THE discovery of a 1998 order of a Federal High Court, which stopped the Federal Government from nominating persons from non-oil producing areas in states as nominees of the Niger Delta Development Commission, NDDC, may have put an end to the present nomination of some persons for the commission by President Muhammadu Buhari.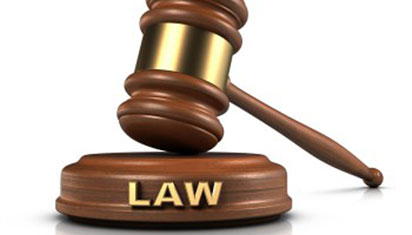 It will be recalled that at least two candidates, whose names were recently forwarded to the National Assembly as board members of NDDC by the president are being disputed while indigenes of Ilaje area of Ondo State and leaders of Abia State are protesting the nomination of indigenes of non-oil producing areas of the states to the board of NDDC.
While the Ilaje in Ondo State  rejected Mr. Tokunbo Ajasin, leaders of Abia State, including Senator Enyinnaya Abaribe and  Uzoma  Abonta, also rejected the nomination of Mr. Donatus Enyinna for the state against the backdrop that they are not indigenes of oil producing areas of the states as required by the NDDC Act.
In a statement by the President of the National Association of Ilaje (Gwama) Dynamic Patriots, NASIGDYP, Koseda Alfred Aganyebi, he noted that the provision of Section 2(1b) of the NDDC Act 2000, which provides for the nomination of "One person who shall be an indigene of an oil producing area to represent each of the nine oil producing states i.e Abia, Akwa Ibom, Bayelsa, Cross River, Delta, Edo, Imo, Ondo and Rivers," is a carryover from OMPADEC Act, adding that the order of the Federal High Court in 1998 was not vacated.
It will be recalled that Justice Abdu-Kafarati had in a ruling restrained the Federal Government or its agencies from appointing the non-indegene of oil producing area as representative of the state in the OMPADEC board and also restrained the nominee from parading himself as representative of the state on the board of the interventionist agency.
The court had ordered: "That the 3rd defendants, her servants, agents and or privies, are restrained from recognizing, patronising, or however, allowing the 4th defendant to act as representative of Ondo State on the Commission's board  or take or participate in taking any decision affecting the interest of oil producing communities of Ondo State including the allocation, disbursement, determination and execution of projects or however, deal with the said 4th defendant in all matters affecting the interest of the oil producing communities."
The ruling,  by Justice  Kafarati of the Federal High Court sitting in Akure, Ondo State was in respect of the nomination of Mr. Adeyinka Gbegudu as representative of Ondo State on the board of OMPADEC by the regime of General Abdulsalami Abubakar in 1998.