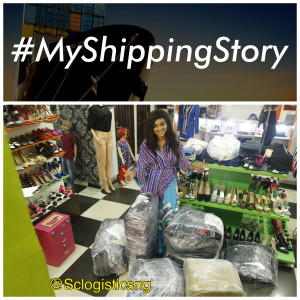 Popular Nollywood actress Mercy Aigbe has joined a number of people who recently took to their Twitter to share their varied experiences of making international shipping orders from Nigeria using the hashtag #MyShippingStory.
The hashtag, which recently started trending, has seen a large number of responses varying from good and average experiences to horror stories including delivery no-shows, payment fraud and Customs disputes.
On her part, Mercy Aigbe tweeting from her handle @RealMercyAigbe has revealed some of her best and worst experiences of shipping items to Nigeria including an occasion where she was scared for the growth of her business owing to unending disappointment from her previous shipping company, and how a friend of hers restored her hope in shipping by introducing her to Simplified Corporate Logistics.
One of her tweets reads,
"I didn't know where to turn to, until a friend introduced me to Simplified Corporate Logistics. #MyShippingStory @SCLogisticsng"
Ahead of the launch of Simplified Corporate Logistics, a full service procurement, handling, clearing and forwarding suite that offers air and sea cargo shipping options with Fluid & flexible door-to-door delivery of goods at choice locations, several Nigerians have been taking to Twitter to share their experiences of making and receiving orders from overseas.