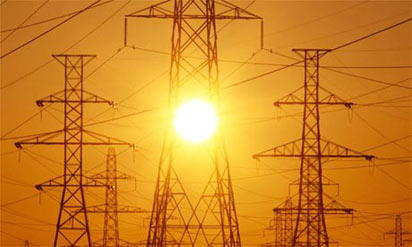 Electricity
The Kaduna State Government said on Monday that it would soon ban the sale of high energy consuming bulbs, as part of strategy to boost energy efficiency.
The state's Commissioner for Budget and Planning, Muhammad Abdullahi made this known in an interview with the News Agency of Nigeria (NAN) in Kaduna.
According to him, a state-wide campaign would be carried out next year for electricity consumers in the state to move to energy saving bulbs, before the ban is effected.
"We have already started moving from high-energy consuming bulbs to energy saving bulbs in ministries departments and agencies".
Abdullahi said that the effort would cumulatively save N360 million, representing 30 per cent of the amount spent on light bills and fuelling of generators annually by electricity consumers in the state.
He explained that that strategy was an idea postulated by Dr Abdulkarim Mayere, who came third in the "My Great Kaduna Competition" organised by the state government in 2015.
He said that the competition was organised to source for ideas from members of the public on how to move the state forward and make Kaduna great again.
The commissioner, disclosed that Gov. Nasiru El-Rufa'i had since appointed Mayere as the General Manger of Kaduna Power Supply Company, a new company set up to ensure energy efficiency in the state.
He also said that plans were on to generate electricity from domestic waste, adding that the idea was also developed during the competition by Lwahas Adoniram, who emerge the best.
"Adoniram suggested that waste could be converted into huge employment opportunities with the local construction of turbines powered by domestic waste.
"We have already entered into discussion with the Federal Ministry of Environment and has shown interest to partner with us to make the project a reality.
"The people of the state have as much contribution to make, so we opened up the competition last year and received about 500 entries out of which 15 were selected and integrated into the state development plan.
"As you can see, we have already started implementing some of the ideas.
"The state government would continue to engage citizens in policy formulation and implementation processes in order to run a holistic people-oriented government," the commissioner said.