By Dayo Adesulu
The Academic Staff Union of Universities, ASUU has kicked against the appointment of former Vice Chancellor of University of Ilorin, Professor Ishaq Oloyede as JAMB Registrar, calling for his probe.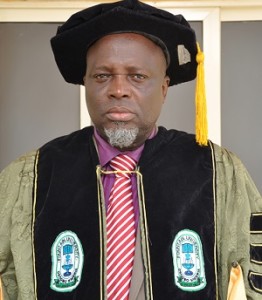 It added that  his era as Vice Chancellor was characterized with anti-democratic and anti-union antecedents.
ASUU President, Professor Biodun Ogunyemi while addressing journalists in Lagos said: "Given our inside knowledge of his anti democratic and anti-union antecedents, Professor Oloyede is the last person that we expected to be so honoured with a national appointment of that status in the education sector."
According to Ogunyemi, Oloyede 's anti-workers stance stood out in the case of the sacked UNILORIN 49.
"He led the administration's team to as far as Lagos to testify falsely against the workers before the Industrial Arbitration Panel," Ogunyemi said.
He said that when academic staff were reinstated in 2009 by the Supreme Court, Oloyede, as VC then refused to fully implement the orders of the Court.
Ogunyemi pointed out that in 2008, Oloyede as VC said that UNILORIN is happy without ASUU, while at the same time collecting money from UNILORIN academics in the name of ASUU without remitting same to the Union.
Ogunyemi who accused Oloyede of nepotism said: "As VC of UNILORIN, the system was manipulated to favour his son and daughter and within weeks, gave them awards for overseas training despite explicit regulations against the practice."
He also said that in May 2012, Professor Oloyede as VC, suddenly doubled the amount of pension being deducted from UNILORIN staff under the pretext that the deductions were not enough, adding that this was in contravention of the Pensions Reform Act which prescribed 7,5 per cent.
The ASUU President said: "The above represent some of the reasons why the Union is appalled that Oloyede has been offered an appointment to head the Joint Admissions and Matriculation Board.
"The Union has resolved to lodge an official complaint with the appropriate authorities and to demand investigation into the activities of Oloyede while in office as VC of UNILORIN. "