By Emeka Anaeto,  Economy Editor
How would Zenith Bank Plc leap-frog to Profit After Tax, PAT, of N102 billion by year end 2016? Some analysts even expect the bank's 2016 PAT to hit N135 billion.
The bank posted first half results considered resilient at backdrop of huge macroeconomic headwinds. But the 6.23 per cent and 15.68 per cent decline in top-line and bottom-line respectively also demonstrated vulnerability to some of the impacts. The bottom-line performance was impacted by 13 per cent growth in impairment charges with corresponding weak performance in non-interest income, which closed lower by 37 per cent.
"The H1'16 result also showed the risk assets quality shedding some weight as non-performing loan (NPL) ratio moved up to close at 2.3 per cent against 1.4 per cent posted in the corresponding period of 2015.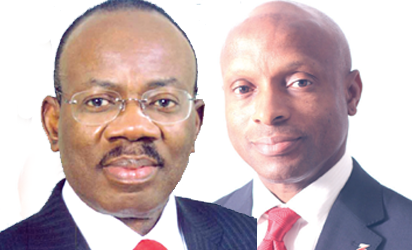 Quarter-on-Quarter, QoQ, Gross Earnings was 16% stronger in Q2'16, recovering from a relatively weak top line performance in Q1'16, amidst improvement in both Interest and Non-Interest Income. ""However, despite the modest QoQ rise in Non-Interest Income for Q2'16, the income line remained significantly weaker Year-on-Year, YoY for H1'16,  pressured by the N864 million trading loss recorded as against the N12 billion gain reported in corresponding period of 2015.
The bank had announced a drop in PAT for H1'16 at N44.8 billion, but it quickly followed it with an announcement of N102 billion full year PAT guidance (expectation) during its investors' conference call on H1'16 results.
The H1'16 PAT was not only a 16 per cent drop from corresponding period of last year but also a 12.2 per cent adverse deviation from management's prorated profit guidance for the period.
Key observations in this deviation, however, was on tax expense which show a marked increase in H1'16 due, principally, to 2015 dividend payment made in first quarter of 2016 which pushed tax obligation to 29 per cent. The management expects a normalization of tax expense to 19 per cent in H2'16.
Business, Operational Efficiency
The operating efficiency and cost management came in weaker despite 14 per cent YoY decline in interest expenses.  The cost-to-income ratio closed higher at 56.7 per cent against 54.4 per cent recorded in the corresponding period of last year.
However, despite a 9.0 per cent QoQ rise in Interest Expense in Q2'16 largely pressured by the higher interest rate environment, the expense line was contained at N54 billion for H1'16 as against N64 billion in H1'15. Consequently, Net Interest Income rose 13 per cent YoY to N127 billion.
However, in line with recent industry trend, loan loss expense doubled YoY to N14.2 billion following a Q2'16 standalone provision of N11.6 billion as against N2.6 billion in Q1'16 and translating to a Cost of Risk (CoR) of 1.3 per cent. "Most industry analysts believe Zenith Bank is operationally efficient as it ranks second for LTM (Last Twelve Month) average CIR (Cost-to-Income Ratio) at 55%.
The bank has also developed scale which makes it adequately positioned to capture market share in the high margin retail segment. The retail business has recorded significant growth in the past year.
FX Revaluation Gains
The other factor was the foreign currency revaluation gains which came to the bank in the wake of the new forex regime in the last trading week of the H1'16 which could have amounted to a huge boost to profit within the period.
But contrary to expectations the bank did not book the gains as the Management says its focus is on core operation income and not revaluation gains. The bank now intends to use its foreign currency position to fund foreign currency related transactions and letter of credits as against setting aside up to 20 per cent of its shareholders fund in foreign currency.
As at H1'16, Zenith Bank was slightly short on the dollar to the tune of N82 billion. However, during the investors' conference call, the management said all its short position has been covered as at the conference call date. This may mean that FX revaluation gains would not be in Q3'16.""
Upstream Oil & Gas Assets Issues
Following the new forex regime which effected massive devaluation of the local currency, Zenith Bank's upstream oil and gas portfolio spiked to 9.5 per cent of total loans, in Q2'16, up from 7.9 per cent as at Q1'16.  Principal exposures were on Aiteo and Seplat Petroleum.
Indeed one of the difficult upstream exposures, Erin Energy, in April 2016, disclosed that it received permission from the bank to waive funding requirements on its Debt Service Reserve Account (DSRA) until December 31, 2016, and that it was also granted a 90 day extension on principal payments previously scheduled for March 31, 2016.
The bank had to embark on restructuring of some of its upstream oil & gas assets. Consequently the management said most of its upstream loan facilities are now performing. The bank told the conference call that there has been significant improvement in the operations of Aiteo while Seplat is performing.
Capital Adequacy and Impairment
Zenith Bank's capital adequacy ratio (CAR) declined to 19 per cent mainly as a result of the Naira devaluation. This position is still significantly above regulatory requirement of 15 per cent.
Management however, told the conference that it does not have plans to raise capital soon and that if Naira devaluation continues, it will switch some of its asset from foreign currency loans to government securities to improve its capital adequacy.  Besides, Zenith Bank has an US$450 million Eurobond that is not included in the tier-2 component of regulatory capital. The bank also said it has introduced new impairment model which takes into consideration prevailing macro-economic trends in generating the required provisions on its credit asset. Based on the new model, it would take provisions on some performing loans. Hence the bank increased its coverage ratio to 110 per cent in H1'16 from 97 per cent in 2015.""
Analysts' Verdicts, Year end forecasts
Some investment analysts are impressed that despite the absence of revaluation gains, the bank posted a stellar performance considering current economic challenges. They are also comfortable with the bank's asset quality with Non-performing Loan (NPL) ratio at 2.3 per cent as against industry average of 8.36 per cent as well as Cost of risk at 1.3 per cent against industry average of 3.1 per cent. Moreover, the bank has adopted a new impairment model, which, according to analysts, attests to the bank's proactive risk management practice, and it is expected to improve confidence in Zenith Bank.
According to Tiffany Odugwe, a senior analyst at CardinalStone Partners, a Lagos based investment house, ''Zenith Bank has solid fundamentals, and with its proactive risk management we maintain our target price (TP ) of N24.04 and retain a 'BUY' rating on the stock.
''We expect significant rise in loan impairment charges from the general commerce book which contributed highest to NPLs in FY'15 and Q1'16. Also, with the persistent attacks on oil and gas assets, we expect major impairment provision for the upstream portfolio''.
On earnings outlook analysts at CardinalStone said due to currency impact, interest income should receive some boost (interest from FCY loans will be converted at a higher rate). ''Overall we expect PAT in 2016 to grow by 28 per cent to N135.3 billion (far higher than Zenith's Management guidance) and Return on Equity (ROE) to improve to 21.6 per cent from 18.4 per cent last year''.
Analysts at Cordros Capital Limited, another Lagos based investment house noted that Zenith Bank's exposure to critical sectors (upstream, power, and public sector) points to likely increase in impairment charges in H2'16.
Referring to Erin Energy transaction they stated, ''we believe such restructuring arrangements are reflective of the prevailing stress in the Oil & gas sector.
''We expect net interest income to improve by 13 per cent as we lowered our 2016FY cost of funds forecast down to 3.8 per cent, from 4.0 per cent, following the impressive Q1'16 performance of 3.0 per cent (versus management guidance of 4.3 per cent); whilst retaining asset yield projection at 11.0 per cent, and lowering loan growth forecast to 5.0 per cent (from 8% previously), after a 3.0 per cent QoQ decline''.
Analysts at Vetiva Capital Limited, another Lagos based investment house, stated has revised their TP for Zenith stock to N26.4 from N27.46 and they gave their reasons thus: ''We have reflected the surprising rise in loan loss expense by raising our FY'16 CoR forecast to 1.1 per cent (Previous: 0.5%). With loan portfolio up 15 per cent Year-to-Date, (YtD) due to devaluation impact, we revise our loan growth forecast to 18 per cent (Previous: 6%). ""''In all, we are impressed with the improved top line performance observed in Q2'16 and expect the higher yield environment to continue to support earnings.
"Finally, we revise our tax rate upward to 22 per cent (Previous: 18%) to account for the minimum tax liability provision''.
Investors' Response
So far investors' response to the result has been rather, muted. Stock price has moved by just 1.1 per cent since the result was announced, giving a Year-to-Date, YtD, returns of 10.3 per cent. Just before the result was announced YtD stood at 9.1 per cent.
However, at 10.3 per cent the bank's YtD is impressive against Nigerian Stock Exchange, NSE, negative position, though it stands at about industry average.