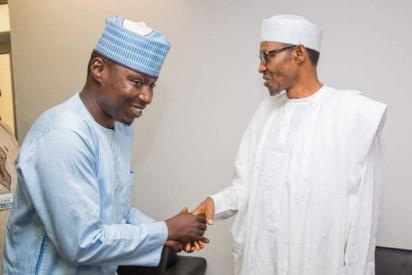 By Soni Daniel
Abuja – The Economic and Financial Crimes Commission, yesterday, arrested Mr. Abubakar Sidiq Usman, a blogger, for offences bordering on cyber stalking.
According to Goggle, Cyber stalking is the repeated use of electronic communications, particularly the Internet, to harass or frighten someone by sending threatening emails.
The blogger is said to have used his posts to threaten several high-rankling Nigerians to do his bidding or face negative publications, prompting them to petition the EFCC to call him to order.
Confirming his arrest, the Spokesman for EFCC, Mr. Wilson Uwujaren, said Usman, was picked up by the commission's operatives from his Kubwa residence and immediately taken in for questioning at the agency's headquarters in Abuja.
The suspect who is the publisher of a website identified as "Abusidiqu.com", was questioned over the alleged offence which the commission said contravenes sections of the Cyber Crime Act.
The suspect was however admitted to administrative bail and would.
If convicted, the blogger would be the third blogger to be arraigned under the Cyber Crime Act, which was signed by former President Goodluck Jonathan in 2011.
It will be recalled that two Nigerian bloggers Seun Oloketuyi and Emmanuel Ojo- were arrested in 2015 for offences which reportedly violated the cyber law.