By Jimitota Onoyume
PORT HARCOURT—THE President Muhammadu Buhari-led Federal Government has been urged to make public funding details for the clean up of Ogoni in Rivers State.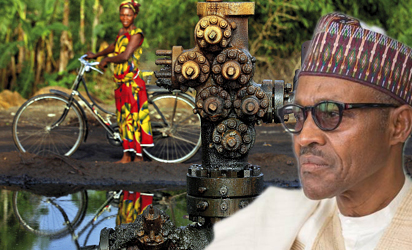 Speaking on Wednesday, in Port Harcourt, Programme Manager, Social Action, Mr Ken Henshaw, said there had been conflicting accounts from the government and Shell on how the project would be funded.
The United Nation's Environment Programme, UNEP, in its recommendation said $1 billion would be injected in the first phase of the clean up. It also recommended that the oil firm behind pollution of the area and the Federal Government should contribute the money into an Environmental Restoration Fund for Ogoni.
The Programme Manager of the group, Mr Henshaw said, Shell on its website made it clear that it would disburse it's share of what it was to contribute to the Environmental Restoration Fund, ERF, as soon as the Federal Government was ready with a satisfactory framework and governance structure for ERF.
He said that the Minister of Environment, Ms Amina Mohammed sounded differently when she reportedly said that the oil company had made a commitment to provide the $1bn for the ERF to take off.
The group said that the government appeared more concerned about fulfilling a campaign promise by President Mohammed Buhari on clean up of the area than providing the comprehensive framework for the implementation of the exercise.
Henshaw said it was worrisome that the Hydrocarbon Pollution Restoration Programme, HYPREP, that was to drive the clean up process had not been legislated into existence, adding this may make it difficult for the body to draw funds from the annual appropriation for the clean up exercise.
He called for representation of civil society in all governance structures set up for the clean up project, stressing that it will help ensure compliance with the recommendations of UNEP.