Bayelsa State at the weekend began the enforcement of its new strategy to end the menaces of militancy, pipeline vandalism, pirate attacks, kidnapping and other criminal activities along the waterways and creeks of the state.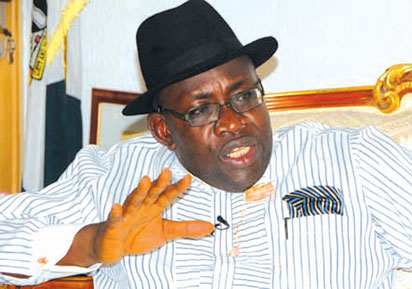 The governor of the state, Mr. Seriake Dickson, inaugurated a former militant leader, Mr. Africanus Ukparasia, popularly known as 'General' Africa, as the Chairman of the state Waterway Security Taskforce.
At the inaugural ceremony which reportedly took place at the Banquet Hall, Yenagoa, Dickson was said to have mandated the taskforce to provide security agencies with required intelligence to deal with criminals.
The ceremony which later moved to Africa's home attracted youths and leaders  from different parts of the state including the state Chairman of the All Progressives Congress (APC), Chief Tiwe Oruminighe and the state Secretary of the party, Mr. Marlin Daniel.
In his remarks, Africa assured the government of adequate security and intelligence gathering along the waterways of the state.
He said criminals would no longer be allowed to take over the waterways to kill innocent people and subject travellers and traders to untold hardship.
He warned sea robbers and other criminals operating in the state to leave the creeks or face tough times.
Speaking on the choice of Africa, Oruminighe hailed Dickson for the appointment and said though the ex-militant leader is a member of APC, security is for everybody.
He said Dickson, though a member of the Peoples Democratic Party (PDP), recently visited President Muhammadu Buhari to seek ways of solving the Niger Delta problem.