Chairman of the Peoples Democratic Party, PDP, Plateau state chapter, Hon. Damishi Sango, has said that the national chairmanship hopeful of the party, High Chief Raymond Dokpesi is being persecuted by the All Progressives Congress, APC, because of his unflinching support for the PDP.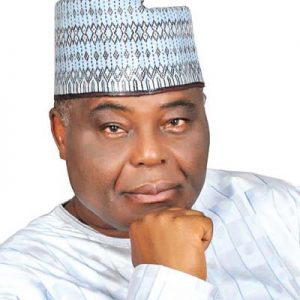 In the same vein, the chairman of PDP, Benue state, John Ngbede said the days of imposition of candidates will no longer be tolerated in the party.
Sango, who spoke yesterday, when Dokpesi led his campaign organisation to the state, said the harassment and intimidation of Dokpesi is a plot by the APC to destroy him and the PDP.
He noted that President Muhammadu Buhari used same tactic after the military overthrew the democratically elected government of the second republic.
"For those of us that were old enough when the military took over power in 1983, this harassment is not new to us. We warned the younger ones of what is happening now. High Chief, I knew they will pick you up when you make that popular statement that a leopard will not change his skin. You hit them hard and they came for you. You said the truth and we are living witness to it that a leopard will not change his skin," Sango said.
He reiterated that Dokpesi has contributed greatly to the PDP and is seen as a threat by the APC.  He assured the chairmanship hopeful that the Plateau State chapter of the PDP knows its friends and at the convention will do the right thing.
The Deputy Speaker of Plateau House of Assembly, Rt. Hon. Yusuf Gagdi, said PDP needs a man of integrity and experience to restore its glory.
Dokpesi thanked the Plataeu delegates for waiting for him till as late as 10:30pm, noting that it is a show of their love for the party and a confirmation that the state remains PDP, adding that the first convention of the party was held in Jos.
Days of imposition over
In the same vein, the chairman of PDP in Benue said the days of imposition of candidate is over in the party as power must return to the people.
"If anyone sits in the comfort of his room and expect to be made chairman, we will shock them at the convention. The days of imposition is over. High Chief Dokpesi has set the pace and any other persons interested in this position must tour the states and meet the delegates," he said.