Truck drivers plying the Apapa-Tin-Can Road, Lagos, have appealed to the Federal Government to repair the failed portions of the roads.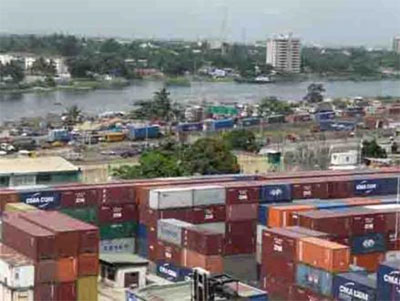 They made the appeal in separate interviews with the News Agency of Nigeria (NAN) on Friday in Lagos.
Malam Haliru Hashim, a truck driver who plies the Lagos-Kano route, complained that truck drivers were usually blamed for avoidable road mishaps caused by bad roads.
He urged the agencies responsible for road maintenance to always ensure prompt maintenance of the failed portions of the roads to prevent them from further deteriorating.
"Look at the gullies that we have to go through on the roads; they are usually difficult for us to navigate due to the size of our vehicles.
"When containers fall on the roads, we, the drivers, feel it most but it is, unfortunate, that both the public and our employers blame us for such mishaps.
"Government should please repair the roads and other bad roads urgently,'' he said.
Also, Mr Albert Chukwudi, another truck driver, said the bad state of the road had resulted in avoidable accidents.
"There is no day an articulated vehicle does not fall on its side on this road because of its many potholes and gullies.
"We appeal to both the Federal and the Lagos State Governments to rise up to the occasion and fix them urgently,'' he said.
Mr Seye Philips, also a truck driver, appealed to the Federal Government to take "proactive steps'' to save lives on the roads.
"I am not happy with the situation of the roads; people are dying on the road every day and they blame the drivers instead of government that failed to fix them.
"Sometimes, a truck's tyre can get stuck in the gully, and this will upturn such a truck. Government should not wait until there is a major disaster before repairing this road,'' he said.
NAN correspondents who visited the highway on Friday reported that there were gullies on both carriageways around the Second Gate Section.
The gullies had been covered by flood, making it difficult for vehicles to navigate through without posing threats to commercial motorcycle operators and other road users.
However, the Federal Controller of Works, Lagos, Mr Godwin Eke, declined comments on the issue.
Similarly, Mr Kehinde Afolabi , the Federal Roads Maintenance Agency (FERMA) engineer-in-charge of the highway, said that all questions regarding to the roads should be directed to its headquarters in Abuja.