By Monsuru Olowoopejo
Worried by the persistent pollution of their waters, residents of Ibasa/Ijegun Egba community, in Lagos, have vowed to set ablaze Tank Farms sited within the community, until the Federal Government addresses their demands.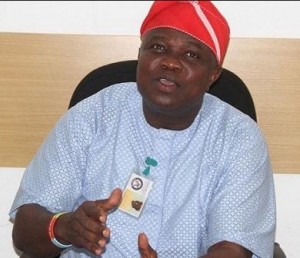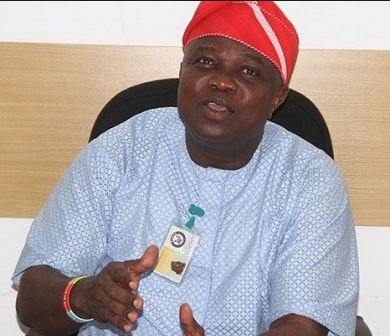 Vanguard gathered that there are about 15 Tank Farms sited within Ijegun/Ibasa, a riverrine community in Amuwo-Odofin Local Government.
The residents under the aegis of Ibasa/Ijegun Concerned Youth Movement issued the threat in an interview with Vanguard in the community, lamenting that they had waited for six months to allow the Federal Government through the Department of State Services, DSS, to set up a 'joint committee' to resolve the face-off between the host community and the Tank farm owners.
On January 13, 2016, a meeting between the DSS, the Tank Farms, Omo-Oloko and the host community was held at the DSS head office in Lagos.
After the meeting, a communiqué signed by the parties present, was issued; stating that a joint committee comprising the community representatives and Tank Farm owners be setup to harmonize community demands.
It was learned that the DSS was expected to inaugurate the committee at his headquarters, in Magodo.
President of the Movement, Mr. Taofeek Odunewu, argued that till date, no committee has been setup; "leaving us to our fate."
He stated that since January, this year, they had yielded to the Communiqué issued, demanding that they "maintain peace pending the final resolution of the issue at stake."
Secretary to the Movement, Mr. Kareem Adewale, explained that they yielded to the communiqué because they "are peace loving citizens and that was why we decided not to tow the line of militants in the Niger Delta region, Boko Haram, Indegenous People of Biafra, IPOB and other groups."
He argued that after six months, they cannot continue to yield to the communiqué adding that "the oil depots and the State Security Services, SSS are not cooperating with" them.
According to Adewale, "Hence, we hereby give the tank farms 24 days to sign the Memorandum of Understanding, MoU (earlier set aside for the negotiation) with the host community or move their tank farms out of our land."
The MOU stated that whenever the tank farm decides to employ, certain percentage of the required manpower must be indigenes of the host community.
His words, "And if they fail to adhere to the ultimatum, we could decide to adopt the violent strategy. And the strategy could take any form-setting the tank farms ablaze, shutting down activities of tank farms and others."
Also, a member of the movement, Fatai Akinyanmi, alleged that the tank farms had since the release of the communique, been working to ensure the proposed committee was not inaugurated; "even as they continued to make huge revenue from the community."