By Soni Daniel
Abuja—A former member of the Federal House of Representatives, Chief U.S.A Igwesi, has decried the move by the 8th National Assembly to confer immunity on presiding officers of the National Assembly, describing it as an abuse of legislative privileges and self-serving.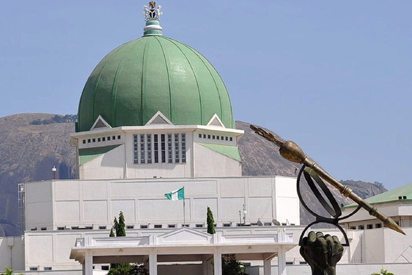 Chief Igwesi, who was a member of the 5th National Assembly, observed that such a move would harm the already weak national economy and impoverish the people.
Igwese, who made his position known in an interview with Vanguard in Abuja, also opposed plans by NASS to give a life pension to its presiding officers, saying such a move was counter-productive and incongruent with the existing legal framework.
The former leader of Enugu State House of Assembly noted that conferring such strange and selfish benefits on the principal officers of the NASS would amount to shifting the goal post in the middle of the game and a confirmation of Nigerians' suspicion that the lawmakers were out to protect themselves against misdeeds.
The former lawmaker however called for a political solution to the forgery case against the Senate President and his deputy, arguing that allowing full blown legal determination of the case might adversely affect the cordial relationship between the National Assembly and the Presidency.
He observed that a developing country like Nigeria should be able to develop a political culture of tolerance and forgiveness to advance her growth in pursuit of full democratic values and and that the immunity clause should be allowed to function as captured in the constitution.
On the issue of life pensions for the presiding officers of the National Assembly, Chief Igwesi warned that concentration of  the common wealth  of the country in the hands of few privileged  people would not only destroy  our nascent democracy but would equally widen the  gap between the rich and poor, thereby promoting youth restiveness and crime.
He also opposed the approval of life pension for presiding officers of the NASS, arguing that it would amount to surplus and unreasonable pay the former governors who are already enjoying lavish pensions at the expense of impoverished pensioners and workers.
It will be recalled that the issues of life pension and immunity for the principal officers of the NASS have been virtually adopted by the two chambers of the NASS despite a stout disapproval by most members, a development that led to a brawl on the floor recently.