By Sola Ogundipe
A NEW non-invasive treatment approach that is suitable for drug addiction, chronic depression, migraine, schizophrenia, sleep problems, anxiety and series of mental health illnesses is now available in Nigeria and West Africa.  It is estimated that globally 121 million people suffer from clinical depression. Out of these, 48 million are Nigerians. But despite extensive psychotherapeutic and pharmacological medical care approaches, many patients of mental illnesses continue to suffer while the burden on the health care system increases.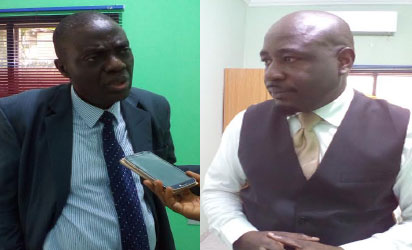 Experts say out of the millions affected by mental illnesses worldwide, 20 to 40 percent are resistant to pharmacological antidepressant treatments while another 33 percent show poor response.
Many medications are associated with significant adverse effects (eg, weight gain, sexual dysfunction), and a recognized need for better options for treatment-resistant depression is paramount.
Treatment-resistant depression This need appears to have been found in the latest global advancement in drug addiction management, that works through electronic brain stimulation provided by an innovative medical device known as the Repetitive Transcranial Magnetic Stimulation, or rTMS. Previously available only in South Africa and Egypt, the rTMS, is non-invasive (no surgery), and has no unwanted side effects, neurostimulation treatment.
At a practical demonstration of the cutting edge treatment for psychiatrists from the South West zone, held at Synapse Services, a private mental hospital in Lagos, Nigeria, the Application Specialist, from Denmark, Dr. Claus Mathiesen, described rTMS as a form of brain stimulation therapy that utilises magnetic pulses to activate parts of the brain.
"It was developed in 1985 as a possible therapy for depression and other neurological and psychological disorders, such as Parkinson's disease, stroke, tinnitus, obsessive-compulsive disorder, and dystonia.  "It was first approved in the US in October 2008 as a treatment for major depression in patients who have not responded to only one antidepressant.
A Consultant Psychiatrist in Birmingham, USA, Dr. Vincent Udenze,noted that the machine has been licensed for treating chronic depression in people who are struggling to respond to other forms of treatment.  Udenze who is Medical Director, Synapse Services observed that in drug addiction, some people go through rehabilitation and later relapse, but through this machine, the brain is stimulated to reject the drug.
Consultant Psychiatrist at the University College Hospital, Ibadan, UCH, Dr. Victor Makanjuola, noted that rTMS would add to the existing treatment options for mental health conditions in Nigeria.  However, he said unlike the electroconvulsive therapy currently in use at most psychiatric hospitals in the country, rTMS causes no unwanted side effects.
"The rTMS is a new option for mental health treatment. We doctors sometimes get to our wits end with available treatments. We are expecting better outcome from our patients with the use of this machine. This is good news for the patients and the practitioners", he said. Also speaking, President, Psychiatric Association of Nigeria, Professor Joseph Adeyemi, said rTMS would increase treatment options for mental disorders in Nigeria.
Adeyemi, who is also Professor of Psychiatry, College of Medicine, Lagos University Teaching Hospital, LUTH, added that the more the options, the greater the likelihood of increasing benefits in mental health intervention.  "The equipment has been shown to be very successful in the treatment of resistant depression, it is recommended in treating substance related disorders.
The rTMS is both for therapy and diagnostic purposes. It can also be useful in helping the recovery of muscles damaged by conditions of stroke, pain, seizure", he said
Subscribe for latest Videos