Prof. Anthony Adebolu Elujoba, Professor of Pharmacognosy, Faculty of Pharmacy, Obafemi Awolowo University, Ile-Ife, has been appointed by the Senate as the Acting Vice-Chancellor of the University.
A renowned Professor of Ile-Ife origin, Professor Elujoba is a member of the Royal Society of UK Research Fellow looking into Nigerian Medicinal plants, a Public Analyst (FDA) and a recipient of numerous professional awards.
He has served as the Head of Department of Pharmacognosy, Dean Faculty of Pharmacy, Chairman Committee of Deans, Chairman Faculty Post Graduate Committee/ Board of Studies, Research and Selection Committee, member Faculty Review Panel, Senate Representative on OAU Teaching Hospital Management Board, Member Management Board of Natural History Museum and Post Graduate Board and Dean's Representative, Faculty of Technology.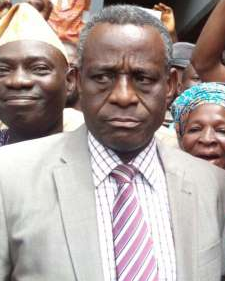 Prof. Elujoba is an external examiner at numerous university examinations while his involvement in research into medicinal plants has brought him into close association with persons living with HIV/AIDS who fondly refer to him as the 'Village Chemist'. He is also a strong advocate of the incorporation of medicinal herbal therapies into the national health care system.
He is also the President of the African AIDS Research Network, Nigerian Chapter and a Member, Board of Trustees of the Network of People Living with HIV/AIDS in Nigeria (NEPWHAN).
According to reports, Prof. Elujoba won the Senate election with 201 votes ahead of Prof. Lamikanra, also from the Faculty of Pharmacy, who had 5 votes. President Muhammadu Buhari is expected to make the official announcement of Elujoba as the Acting Vice-Chancellor of the institution.