By IYABO AINA & KEHINDE AJOSE
Oluwole Wemimo, known in the music industry as Wehmmy Smith is gradually gaining grounds as a star. With his single 'Adura' the little chap struck the heart of many lovers. His other singles are 'Closer' and 'Tempted 'which further prove that he has something unique to sell. Whemmy talks about his road to music, revealing the troubles on the way and how far he has travelled the road.
How has the journey been?
It's not so easy being a star. Releasing a song isn't easy too. Stardom doesn't come on a platter of gold. One has to work for it
How many singles have you done so far?
I have done a couple of singles and collaborations too. Some of my singles are Closer, Tempted and Adura which is my new single.
What actually inspired "Adura"?
I was sick last year December to the extent that all my friends thought I was going to die. I spent my Christmas at the hospital. In January, I went to the studio and my producer made a reggae beat that got my attention. I told him I could do something on the instrumental. He agreed.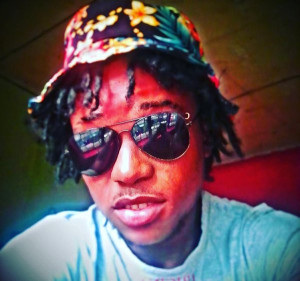 While listening to it, my spirit told me to do something different from the regular songs we listen to. A whole lot of people are complaining about the fact that artistes of this generation sing mostly about girls. That was how I got the inspiration to do the song .The song is about the power of prayers. It is different from what I have done so far.
What makes you different from other artistes?
What is actually unique about me is that my name is Wehmmy Smith and my style is different.  I do Pop; RnB and dancehall. My style makes me different
How long have you been wearing your dreadlocks?
Actually, I have been on braids for about six years. I started wearing dreadlocks last year. What inspired it was that I was told in my church not to cut my hair. I decided to switch from braids to dreads because I was being told by people that it is abnormal for a guy to be wearing braids. I use the earring because I am a fashion freak. People shouldn't judge me by my looks but by who I am within. I am a very easy-going person. No matter how unusual I look, I am a God-fearing person.
As an upcoming artiste what are your challenges?
Getting financial support is a major challenge. It's not easy at all. Going from one show to another costs money.
Any memorable experience as an upcoming artiste?
Some years back, I went for an audition at the African Shrine. In spite of all my efforts, I wasn't picked. There was this day I was sleeping  at home when someone visited me and gave me a VIP ticket to enable me perform at the same African Shrine. This time around the people who heard me sing showed me love.
Are you working with any record label yet?
No, but I have a management team. I decided to be under a management team because I can't do everything by myself
Did you drop out of school to do music?
Not really, but I was actually schooling at Houdegbe North-America University in 2010.  It was a little bit challenging for me to combine music and school together. There were times I would have a show at Ibadan and would have to leave school in order to attend the show. I decided to quit school for a while in order to face music. I have a lot of passion for music.
How do you cope with your female fans?
I actually take them as friends. When it comes to the issue of women, I am extremely careful. I have been told to be careful when relating with them. When I say I am extremely careful, it doesn't mean that I stop myself from relating with them. Ladies can make or mar an artiste's career.
How would you react if a lady walks up to you and says she loves you?
I think a lady can't just tell me that she loves me without getting to know me first. She can only love my performance
How do you get inspiration for your songs?
Life as a whole inspires me to sing. It is what I see or how I feel that determines the kind of music I do
Who is your celebrity crush?
My celebrity crush is Cynthia Morgan. I have met her before. What I love about her is her style of music, her beauty and sexy curves. I will love to work with her.