By Jimoh Babatunde
The Federal Government is to resuscitate the Presidential Council on Tourism and set up Tourism Satellite Account to give tourism a new lease of life.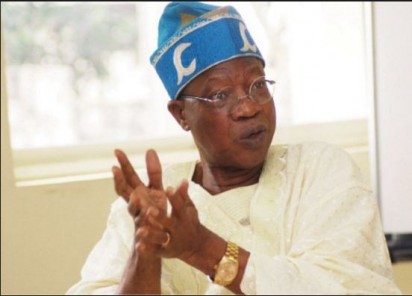 The Minister of Information and Culture, Alhaji Lai Mohammed disclosed this during  a two-day meeting with the United Nations World Tourism Organisation (UNWTO) UNWTO on development of the nation's tourism in Madrid, Spain.
The meeting was to conclude the framework for the UNWTO development of a two-year program of technical assistance for the nation's tourism sector.
The minister said he had written to President Muhammadu Buhari asking for a speedy resuscitation of the presidential council on tourism adding that its revival is key to the development of the sector.
The minister said that the memorandum he wrote requested for a special intervention fund to empower Nigerians in the tourism sector and build capacity.
"We want to create an all-female tourism centre where we will impact skill and knowledge for women.
"We also asked in the memo for resources to be made available to undertake the tourism satellite account.
"It is an ambitious project which will create a data bank of how many people come into the country by road, rail, sea and air and their mission in the country.
"The data will be useful for us to plan and to boost and encourage investors into the tourism sector," he said.
The minister said the meeting with the UNWTO was a fall out of the conference of all African Ministers of Tourism held in Cote d'Ivoire in April.
He said following the return of the country to the UN world tourism body after many years, the organisation promised to assist in the development of the nation's tourism sector.