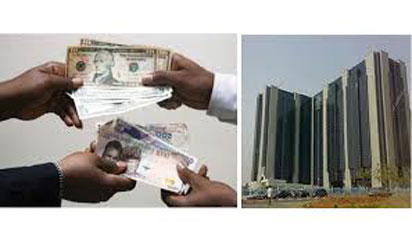 CBN & Exchange rate: Naira & Dollar
By Favour Nnabugwu
The Bank of Industry (BoI) has collaborated with insurance companies in the country to indemnify loan facilities and assets of Micro Small and Medium Enterprises (MSMEs) in the country. The Acting Managing Director/ CEO Bank of Industry, Mr Waheed Olagunju said in Abuja that the collaboration through the  National Insurance Commission (NAICOM)  is aimed at  expanding its lending operations to assist business owners at the micro level who are unable to secure loan from the bank due to challenge of collateral.
The duo at the 2016 Insurance Industry conference in Abuja stated that the effort is aimed at supporting the bank by ensuring that all facilities loaned out is properly protected by the insurance industry and also to ensure that the loan assets are covered. He said the inability of MSMEs to get the required collateral led to the bank's collaboration with NAICOM in ensuring that the loan facilities are protected by insurers in such a way that MSMEs pay premium to insurance companies when the loans are granted in order to secure funds.
He further said that the bank is mindful of the health of insurance companies and for that purpose, BoI is working with the commission to ensure that they are dealing with insurance companies that can share risk with the bank so that when there are claims they will be able to honor such claims. He also said that the assets that the bank need to be insured against fire, theft and natural disaster etc, noting that the more viable enterprises the bank lend to, the more customers the insurance companies will have.
On the number of insurers that will be involved in the collaboration, he said that the bank is looking at ten insurance firms aimed at ensuring access to finance across the country, he added that the bank is doing all it can to improve its rating to 20 basis point upward in the country. Speaking further on the partnership, the Commissioner for Insurance, Alhaji Mohammed Kari noted that the commission expects the industry to contribute to the funds that they will be given out.
Kari added that other issues have been taken care   of through excellent understanding of the commission and the insurance operators, timely payment of claims and agreement on minimum rate for insurance premium.