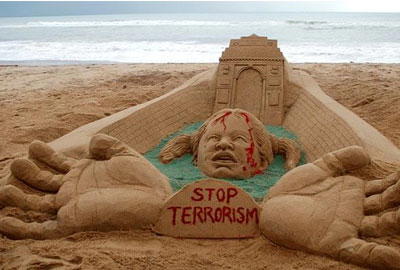 Photo from www.indiadaily
Bangladeshi police said Tuesday they are investigating whether security forces accidentally shot dead an innocent kitchen worker when they stormed a Dhaka cafe where Islamist attackers were holding people hostage.
Relatives raised the alarm after recognising Saiful Islam Chowkider, who made pizzas and pasta at the cafe, among the pictures of suspected attackers that police released after the siege.
"We think that he was accidentally shot dead," said police official Saiful Islam of the 39-year-old cafe worker. "We are investigating."
Bangladeshi security forces shot dead six men when they stormed the cafe on Saturday morning, bringing the all-night siege to an end after the death of 20 hostages. One suspected attacker was captured alive.
Chowkider's cousin Solaiman said the family assumed he had been rescued until they saw his photo among the pictures of suspected attackers that police released to the public.
"We protested. We said he was never a militant. He was a hardworking man and one of the best pizza and pasta makers in Bangladesh," he told AFP.
"We went to the military, but they would not hand over the body, they said he was a suspect."
Solaiman said the whole family was shocked by the death of Chowkider, who worked for many years in Germany, learning to make Italian food.
He is survived by two daughters and his wife, who is pregnant.